Indoor cricket nets will be built on Metropolitan Open Land

Studio Octopi has won planning for an indoor cricket net facility in south-west London.
The 340sq m windowless building, for the Spencer Cricket Club in Earlsfield, is twice the size of the existing facilities – which, on Metropolitan Open Land, was a challenge, said co-director Chris Romer-Lee.
It will provide two adult nets or three junior nets along with areas for padding-up, a viewing gallery and technical review area.
The building, approved by Wandsworth council, will be clad in dark timber so it can be used as a sight-screen for white-ball games. A rail running around the building supports the white sight-screens for games played with coloured balls.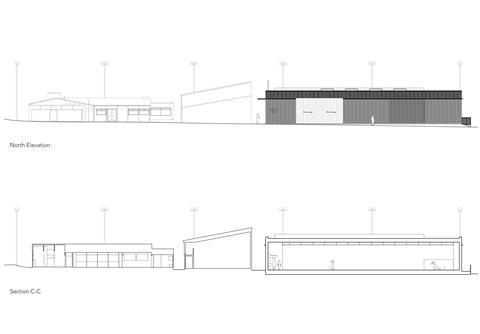 The rail also marks a change in the rhythm and width of the cladding boards; subtly lightening the building as it reaches the sky in the open playing field, said Romer-Lee.
Two large hinged doors along the pitch-side elevation connect the indoor spaces with the field of play.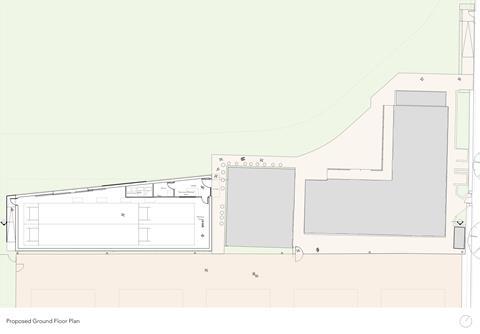 Romer-Lee said: "I've loved cricket since a young age, reaching 20 not out for the Under 10s in 1981 was my last cricketing triumph. This has well and truly been surpassed by securing planning for Spencer Cricket Club.
"With the ambition to create an architecture that is calm and finessed, the indoor cricket net explores the practice's preoccupation of craftsmanship and contextual design," he added.
The practice worked closely with the club to ensure that the new building addressed the issues and needs of the entire club which has six separate sports branches: cricket, tennis, lacrosse, netball, hockey and squash.