Practice appointed to design boutique scheme on Grosvenor Square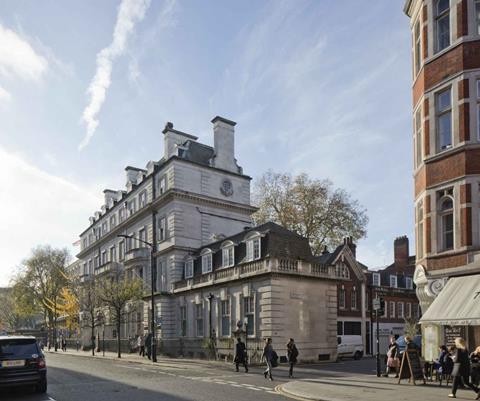 Stanhope Gate Architecture has been commissioned to design a new boutique hotel in one of central London's most exclusive districts.
As part of the scheme, created for Blakes Hotel owner Navid Mirtorabi, the practice is looking to demolish the north wing of grade II-listed 22 Grosvenor Square for reconstruction and extension in a "classical style" with the inclusion of a roof pavilion.
Stanhope Gate principal Alireza Sagharchi said the Grosvenor Square Hotel project – which a stone's throw from the former US Embassy – was "a natural extension" of the practice's increasing portfolio of large individually designed and bespoke hotel and residential projects.
"Stanhope Gate will bring their experience, approach and design sensibility to achieve the client's aim of creating a unique property to continue the tradition of great European boutique hotels and set it apart from the standard internationally branded hotel chains," he said.
In addition to boasting 30 guest rooms, the hotel will host an all-day 120-cover brasserie and a private members' club and bar catering for people working in the creative sector as well as Mayfair residents, he said.
The interiors are being designed by French designer Bambi Sloan.