The architectural integrity of the Jubilee line is greater than the sum of its parts says Thomas Lane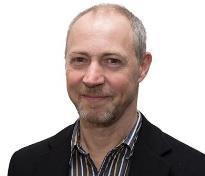 Less than 20 years after it opened, Transport for London wants to demolish the ticket hall of one of London's most architecturally distinguished underground stations.
TfL and developer U+I are understood to be preparing a planning application to construct a 30-storey building above the Richard MacCormac designed Southwark station on the Jubilee line extension. The station was originally designed to be built over with an 11-storey building, but the structure can't take the weight of the bigger building being planned by TfL.
English Heritage has declined to give it a grade II* or better listing as it is less than 30 years old, paving the way for its demolition.
Why should the demolition of one ticket hall matter? Southwark is part of an ensemble of Jubilee line stations stretching from Waterloo all the way to Stratford. These are of exceptional architectural quality and were championed by Roland Paoletti, the chief architect on the new line.
Paoletti wanted spacious stations that were naturally lit where possible and were capable of handling huge increases in passenger numbers. He commissioned a different architect for each station, including Foster + Partners at Canary Wharf and Michael Hopkins & Partners at Westminster.
The stations were united by shared materials including a combination of grey and silver polished metal and concrete finishes. Significantly Paoletti wanted these architects to be in charge of the whole station design, a first in the London Underground's history. Previously architects had been restricted to above-ground elements and the fit-out.
At Southwark, MacCormac went for a top-lit ticket hall crowned by a Soane-inspired dome with an oculus at its centre and an intermediate hall that features a distinctive Alexander Beleschenko designed blue glass wall, inspired by Prussian architect and sometimes stage set designer Karl Friedrich Schinkel's setting for the Hall of Stars of the Queen of the Night in the Magic Flute.
A similar scene is being played out further down the line at North Greenwich. Here developer Knight Dragon wants to demolish Foster's bus interchange, which is built over Alsop Lyall and Störmer's underground station to make way for a Santiago Calatrava-designed winter garden. This too was the subject of a recent but rejected listing bid.
Ironically North Greenwich and Southwark stations weren't originally part of the planned Jubilee line extension because the Department of Transport deemed they weren't necessary. In a further twist, these stations have become victims of their own success, fuelling regeneration on an unimaginable scale at the time. This is why Southwark station was designed to be capable of only supporting an 11-storey building.
Why these proposals matter is that they are the thin edge of a wedge, setting a precedent for chipping away at the architectural integrity of the whole project. Given the enormous benefits the Jubilee line extension has brought to south and east London this would be a great shame.