Gallery's call for architects comes five years after controversy over scrapped Gareth Hoskins proposals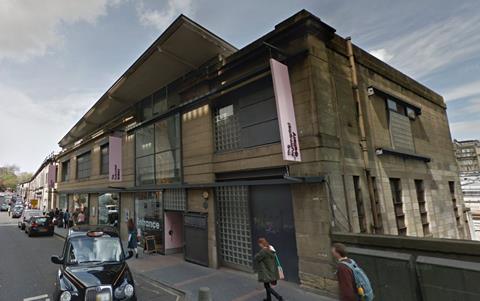 Edinburgh's Fruitmarket Gallery is seeking architects to lead refurbishment and expansion work at the venue that is expected to be worth up to £2.4m for the winning team – five years after a £6m scheme foundered.
The Market Street contemporary art gallery has operated for the past four decades from a former fruit and vegetable market building that dates back to the 1930s, and which was upgraded in the 1990s in a £300,000 landmark scheme designed by Richard Murphy Architects, his first public building in Scotland.
The Fruitmarket, which in 2011 curated Scotland's pavilion in the Venice Biennale, drew widespread criticism among the Scottish architectural community five years ago when proposals by Gareth Hoskins Architects were chosen for its redevelopment after an invited competition of six practices. The list also included Malcolm Fraser, Oliver Chapman, Neil Gillespie of Reiach & Hall and Richard Murphy.
A lack of consultation on Hoskins' proposals prompted accusations that the Fruitmarket was trying to "rush through" its preferred choice.
At the time Charlie Sutherland of Sutherland Hussey Harris accused the gallery director of having no sympathy for the building, telling BD: "This is a disgraceful and contemptuous way for a small cabal of fairly powerful people in the arts world to behave and they should be held to account before it's too late."
Under its latest vision, the Fruitmarket has said it wants to both upgrade its existing facilities to make them more accessible and add a new space by incorporating a neighbouring building into its offer, delivering a 245sq m double-height space for installations and events, a production studio and new retail space.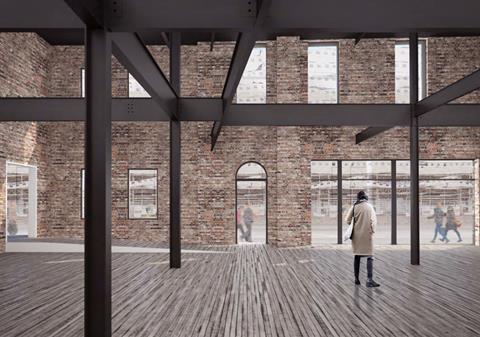 Reiach & Hall Architects, which is based less than a mile from the gallery, has already undertaken some preliminary work on the expansion project, named "Open Out" by Fruitmarket.
Supporting documents for the current procurement process say the gallery is looking to whittle down expressions of interest in the project from architect-led multidisciplinary teams into a shortlist of five after the initial deadline of September 17.
The Fruitmarket is targeting completion of the project by the end of 2020.