BD's quick guide to the all the venues, infrastructure and pavilions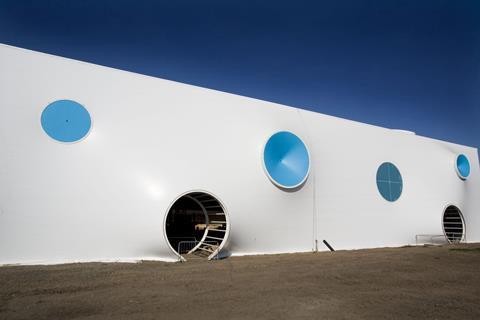 Olympic shooting venue
We have taken the decision to publish this roll of honour in support of the campaign led by Peter Murray and Angela Brady to have the Olympic marketing ban overturned.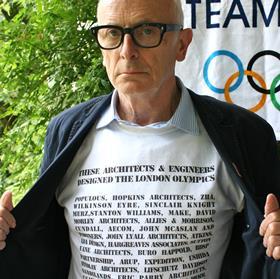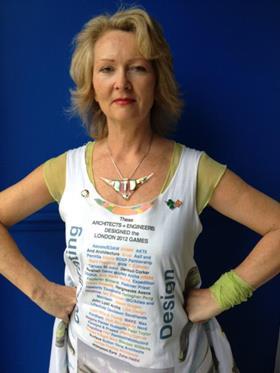 The gag, designed to protect official sponsors, prevents architects who have contributed to the magic of the Games shouting about their achievements.
A public protest against the marketing ban will be held today at the RIBA at 12 noon.
Murray and Brady persuaded culture minister Ed Vaizey to wear a T-shirt printed with the architects' names at an official UKTI international business summit this week. But so far their tireless lobbying of ministers and Olympics officials has provoked the government into promising to try and lift the ban "before the end of the year".
Brady said this was not good enough and accused the government of lacking the vision to see the "best opportunity on their doorstep, to showcase all those involved in the creation of the best Olympics to date".
BD hopes that by publishing this roll-of-honour we will help raise the profile of every practice, from the smallest to the largest, that has made the Games an international success.
In the same spirit, we have removed the paywall from all our Olympic coverage, including Building Studies,so potential clients around the world can see for themselves the architects behind the buildings they have been admiring.
Roll of honour: architect by architect
Olympic Park masterplan
Edaw (now Aecom), Allies & Morrison, Foreign Office Architects and HOK Sport (now Populous)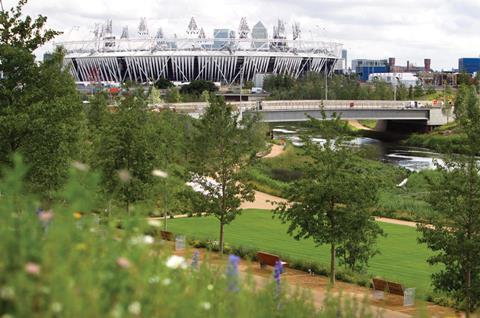 LDA Design, Hargreaves Associates
Olympic Park Common Domain
Team Populous (Populous, Allies and Morrison and Lifschutz Davidson Sandilands)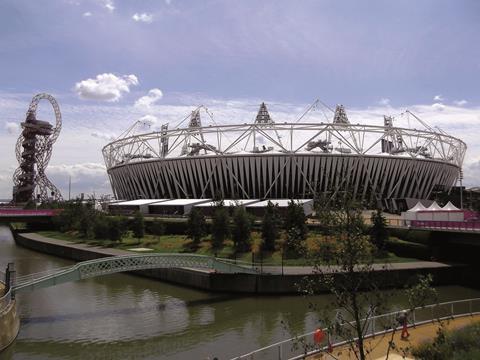 Olympic Park
Populous
Athletics, opening and closing ceremonies
Permanent
Olympic Park
Hopkins Architects
Track cycling
Permanent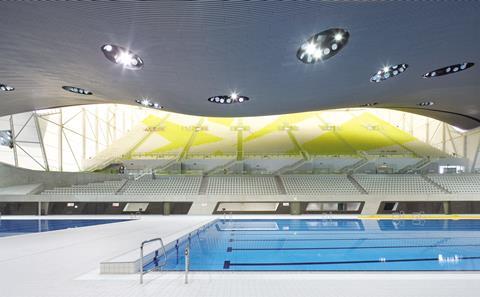 Olympic Park
Zaha Hadid Architects with sports architect S&P Architects
Swimming, diving, synchronised swimming, modern pentathlon
Permanent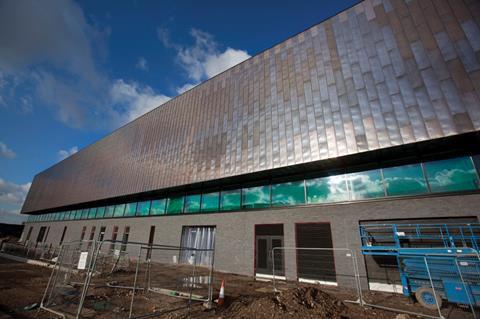 Olympic Park
Make Architects
Handball, goalball, modern pentathlon fencing element
Permanent
Basketball Arena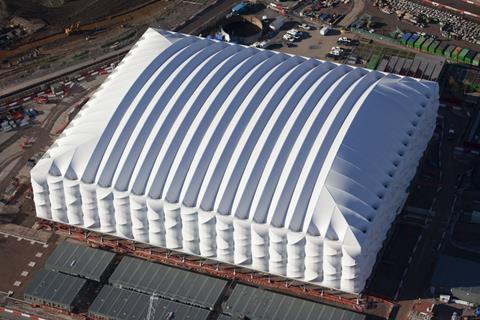 Olympic Park
Wilkinson Eyre, KSS Design Group
Basketball, handball finals, wheelchair rugby
Temporary
Water Polo Arena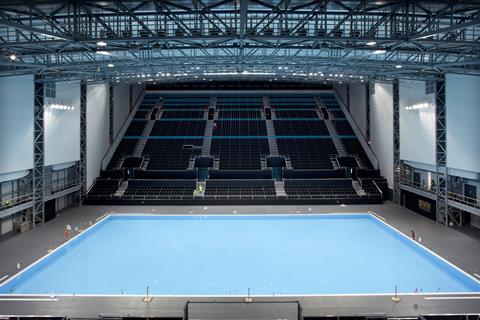 Olympic Park
David Morley Architects
Water polo
Temporary
Riverbank Arena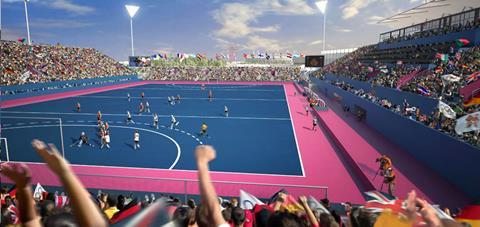 Olympic Park
Team Populous (Populous, Allies and Morrison and Lifschutz Davidson Sandilands)
Hockey, Paralympic 5- and 7-a-side football
Temporary
Eton Manor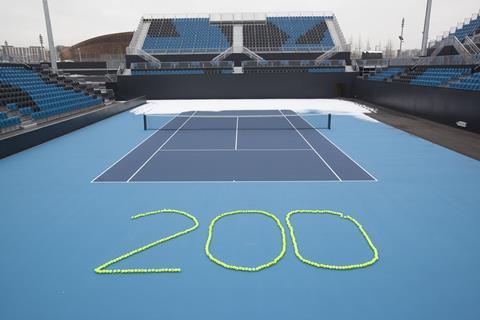 Just north of Olympic Park
Stanton Williams
Training pools, wheelchair tennis
Permanent
Royal Artillery Barracks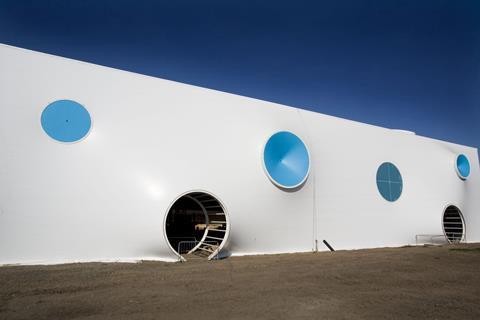 Woolwich
Magma Architecture and Team Populous (Populous, Allies and Morrison and Lifschutz Davidson Sandilands)
Shooting
Temporary
ExCel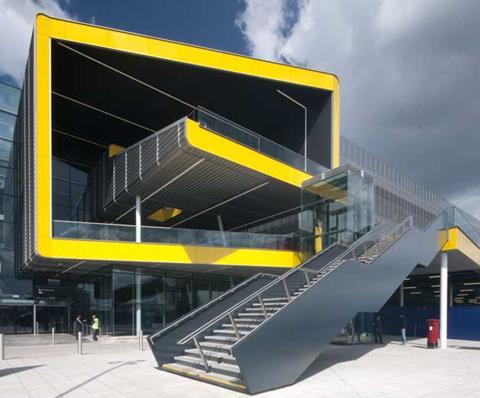 Royal Docks
Team Populous (Populous, Allies & Morrison and Lifschutz Davidson Sandilands). Plus extension by Grimshaw fast-tracked for Olympics
Fencing, boxing, judo, taekwondo, table tennis, weightlifting, wrestling
Temporary overlay
Lord's Cricket Ground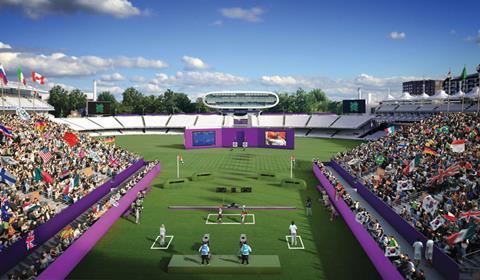 St John's Wood
Team Populous (Populous, Allies & Morrison and Lifschutz Davidson Sandilands)
Archery
Temporary overlay
Lee Valley White Water Centre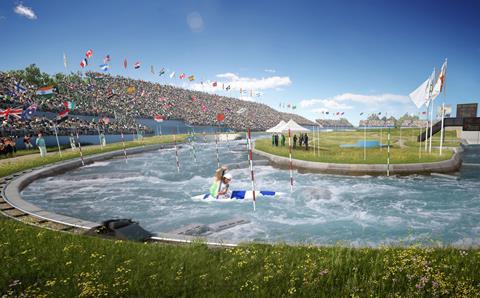 Waltham Cross
Faulkner Browns Architects. Delivery architect S&P Architects. Olympic overlay by Team Populous (Populous, Allies & Morrison and Lifschutz Davidson Sandilands)
Canoe slalom
Permanent
Greenwich Park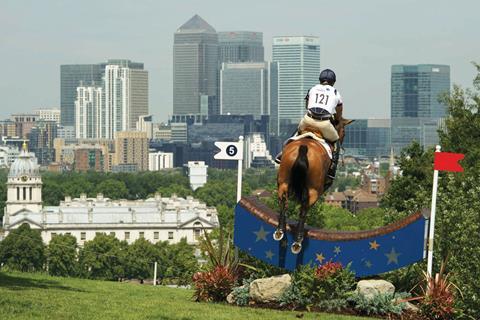 Team Populous (Populous, Allies & Morrison and Lifschutz Davidson Sandilands)
Equestrian, modern pentathlon
Temporary overlay
Horse Guards Parade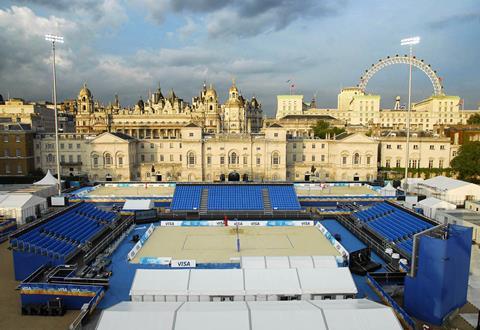 Whitehall
Team Populous (Populous, Allies & Morrison and Lifschutz Davidson Sandilands)
Beach volleyball
Temporary overlay
International Broadcast Centre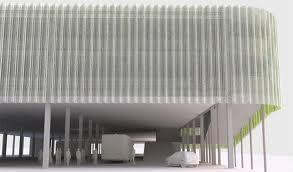 Main Press Centre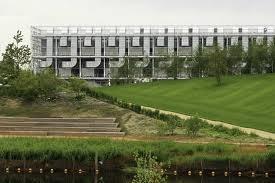 Olympic Park
Allies and Morrison with fit out by Team Populous (Populous, Allies and Morrison and Lifschutz Davidson Sandilands)
BBC TV Studio
Olympic Park
Allies & Morrison and Urban Space Management
Olympic Broadcast Services Tower
Olympic Park
Allies & Morrison and Urban Space Management
Energy Centre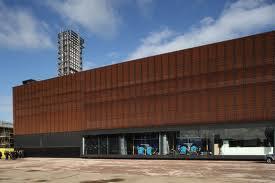 Olympic Park
John McAslan
Permanent
Primary Sub-Station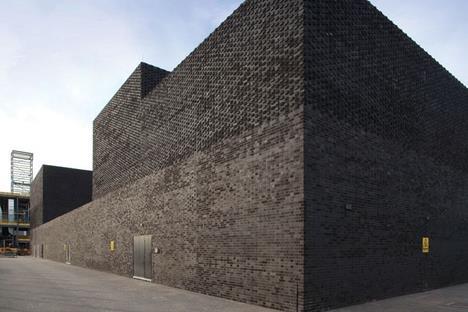 Olympic Park
Nord
Permanent
Pudding Mill Pumping Station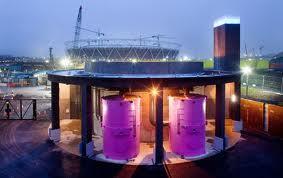 Olympic Park
Lyall Bills & Young Architects
Old Ford and Stratford Box Pumping Stations

Olympic Park
Lyall Bills & Young Architects
Old Ford Water Recycling Plant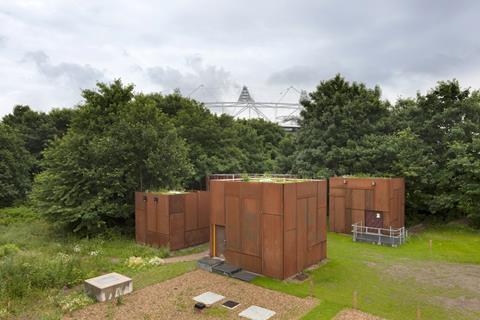 Olympic Park
Lyall Bills & Young Architects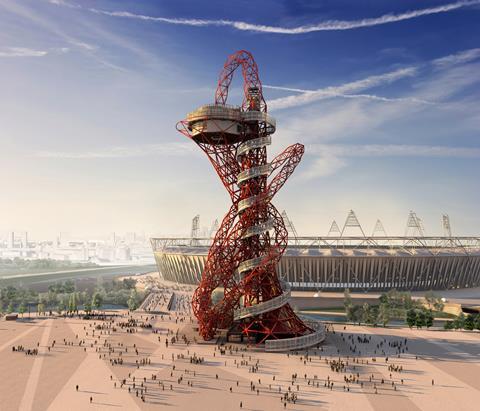 Olympic Park
Kathryn Findlay, Cecil Balmond and Anish Kapoor
Permanent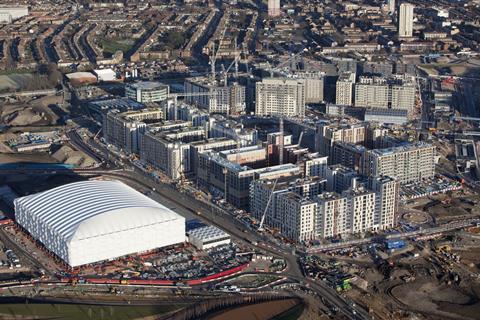 Stratford
Residential/mixed used: Denton Corker Marshall, Lifschutz Davidson Sandilands, Patel Taylor, Glenn Howells, Panter Hudspith, DSDHA, Eric Parry Architects, CF Møller Architects, Haworth Tompkins, Niall McLaughlin, Piercy Conner, DRMM, StudioMAD, PRP
Polyclinic multi-purpose health facility: Penoyre & Prasad
Chobham Academy: AHMM
Fit-out: Team Populous (Populous, Allies and Morrison and Lifschutz Davidson Sandilands)
Masterplanner: Fletcher Priest Architects
Permanent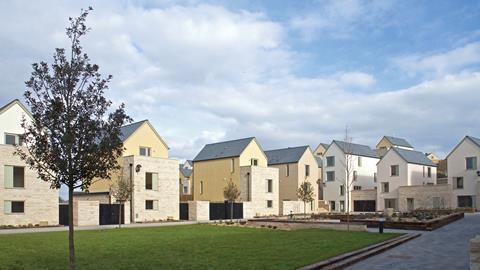 Structures, Bridges & Highways
Olympic Park
Allies and Morrison, Arup, Atkins
Footbridge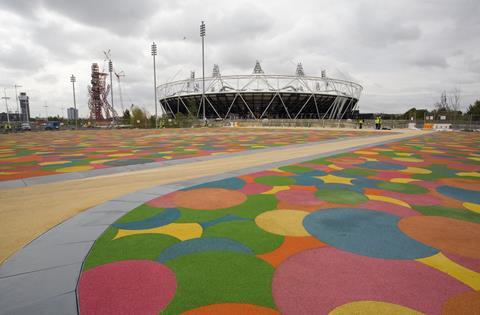 Wayfinding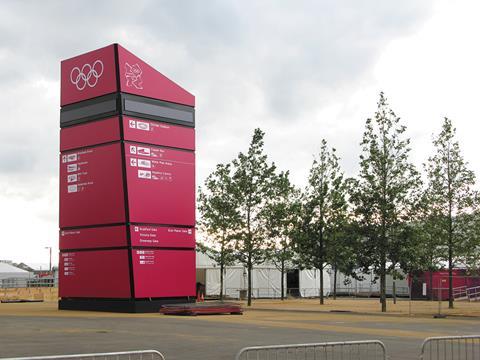 Greenway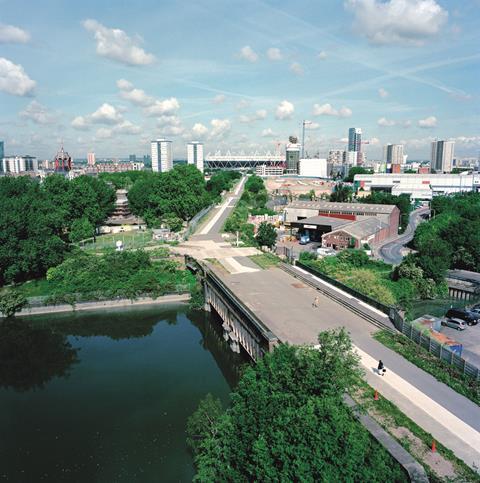 Adams & Sutherland Architect
Sponsors' pavilions in Olympic Park:
Coca-Cola Beatbox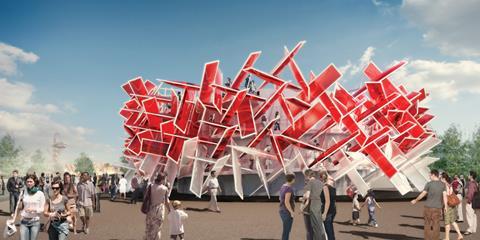 Asif Khan & Pernilla Ohrstedt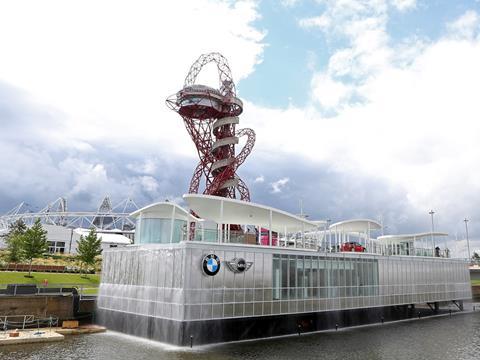 Cadbury
EDF
Panasonic
McDonald's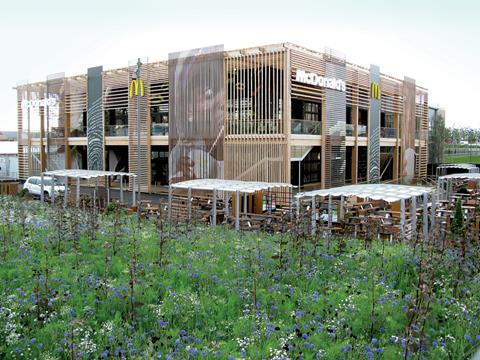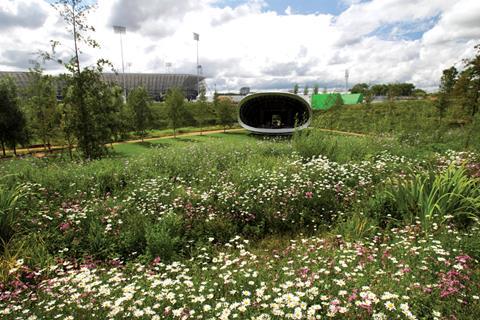 BP
And Architects and KBW Design
Olympic Park phone boxes