Architect 'deeply troubled and embarrassed' by women's claims
Richard Meier has stepped aside from his practice for six months, straight after accusations of sexual harassment were published in the New York Times.
The 83-year-old Pritzker Prize winner released a statement yesterday apologising "to anyone who was offended by my behaviour" after five women came forward.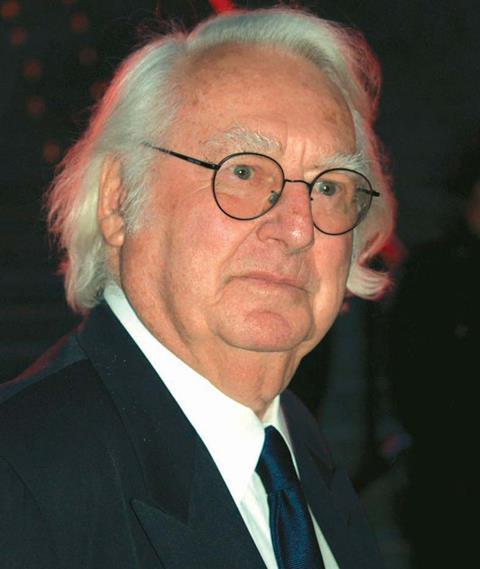 "I am deeply troubled and embarrassed by the accounts of several women who were offended by my words and actions," Meier said.
"While our recollections may differ, I sincerely apologise to anyone who was offended by my behaviour.
"Effective today, I am taking a six-month leave of absence as founder and managing partner. I am leaving the company in the hands of a dedicated and outstanding senior management team, which has spent the past three decades serving our clients and building our firm's success."
Several of the complaints, published yesterday, relate to incidents alleged to have taken place at his apartment where staff were sometimes expected to work.
In Meier's absence, Michael Palladino, partner and head of the New York-headquartered practice's Los Angeles office, will oversee all of its operations and projects.
Palladino said: "Richard has built a world-class design practice and we will continue the strong collaboration between our two offices, as we continue to build on that legacy. We believe that women should feel comfortable and empowered in all workplaces – including ours."
Meier, who was the youngest recipient of the Pritzker Prize in 1984 when he was 49, established his practice, Richard Meier & Partners, in 1963.
Since then he has completed more than 130 projects on four continents including the Getty Centre in LA and the Barcelona Museum of Contemporary Art. His style is immediately recognisable, with its white and glass palette. He was one of the finalists to design the US embassy in London.
The allegations about Meier come five months after the New York Times published revelations about Harvey Weinstein that triggered further allegations about powerful men and led to the #MeToo and #TimesUp campaign which spread through Hollywood and then beyond.