Government-commissioned report will have 'profound implications for architecture'
RIBA's chief executive has criticised a report by the Migration Advisory Committee which said the UK should offer no preferential access to workers from any country after Britain leaves the EU.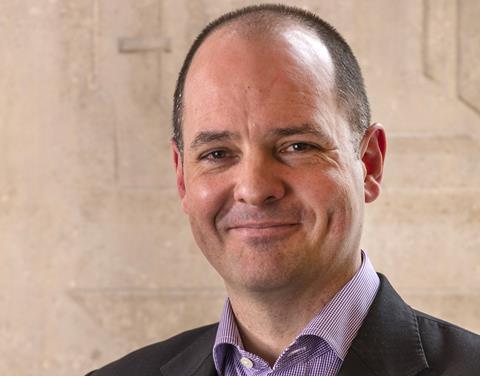 The proposals would rip up the current migration regime whereby workers from EU countries have a right to enter and seek work in the UK.
The independent Migratory Advisory Committee (MAC), which was set up to advise ministers on a post-Brexit migration policy, suggests placing EU workers on a par with those from non-EU countries.
The committee suggested scrapping the number of skilled workers allowed to enter the country but said it was "not convinced there needs to be a work route for low-skilled workers" from the EU to fill jobs in certain industries.
RIBA chief executive Alan Vallance said: "The recommendations would have profound implications for architecture. One in five architects working in the UK are from the EU and after freedom of movement ends it is crucial to create a post-Brexit immigration system that helps protect the workforce and addresses long-standing problems.
"It is disappointing that the committee has recommended introducing a £1000 Immigration Skills Charge to employ EU nationals and that it has not moved on the onerous salary threshold. Both of these measures will hit smaller practices the hardest."
Construction industry leaders described it as "very worrying reading" for firms already concerned about the skills shortage.
Yesterday's MAC report came a week after its report on international students was published. This recommended keeping foreign students in the net migration statistics and stopped short of recommending a post-study work visa.
After that report Vallance said: "The immigration system is a tangle of bureaucracy which can be incredibly difficult for international architecture students to navigate, while studying or after graduation. This puts at risk the pipeline of talent needed to sustain and strengthen the UK's role as a global beacon for architecture.
"I'm pleased that the Migration Advisory Committee has recommended lengthening the period that graduates can apply for tier 2 visas. But without the potential for post-study visas, recent graduates, those undertaking work placements between part I and part II of their training, and their potential employers, will see no improvement.
"This report comes on the day new figures from the Architects Registration Board (Arb) show a significant fall in the number of European architects registering in the UK – down 42% since the referendum.
"These figures show that uncertainty over Brexit is already beginning to impact the sector, risking the UK's reputation as a beacon for international talent.
The government said it will "carefully consider" the proposals.