More than a fifth of buildings in England are over a century old
Retrofits could cut carbon emissions from period properties by up to 84%, according to a Historic England report.
The reduction would be seen after energy efficiency improvements to Victorian detached homes, with retrofits having the potential to cut emissions from Georgian terraces by 62%, 1900s terraces by 58%, Victorian semi-detached homes by 56% and Victorian terraces by 62%.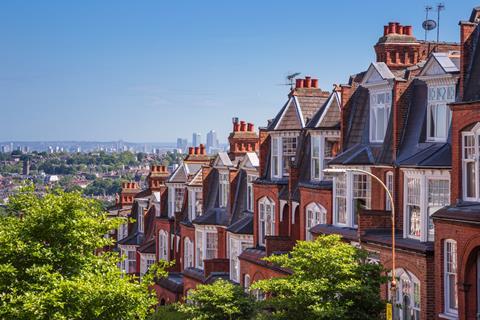 Historic England said the improvements could have a significant impact on cutting emissions from England's housing stock, one of the oldest in Europe with over a fifth of all homes being more than a century old.
The research also found significant regional variations in carbon emissions from historic homes, with traditional terraced homes in north west England having heating needs 17.6% higher than an identical property in the south east, resulting in 13.8% higher emissions.
The report follows an industry backlash against the government's announcement this week that it plans to spend £562m on upgrading 50,000 social homes.
RIBA president Alan Jones said the funding "seriously underplays the scale of the problem" and was "simply not enough".
The government said last month that it was cutting around £2bn from its flagship retrofit scheme, the £3bn Green Homes Grant, leaving the scheme with just £320m until it ends in March 2022.