Avanti project falls victim to funding cuts as charity closes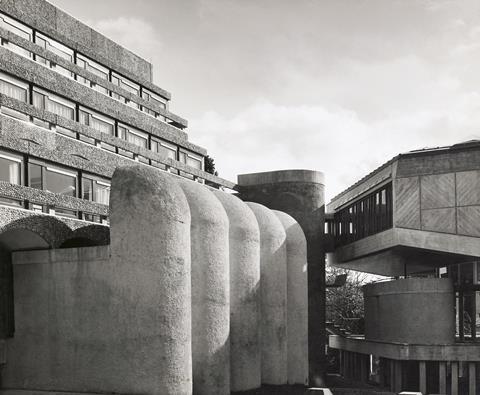 Avanti's ambitious refurbishment and conversion of St Peter's Seminary in Cardross, Scotland, has been abandoned after seven years.
NVA, the arts charity leading the project to restore the modernist icon, also announced it was shutting down after Creative Scotland rejected an application for core funding in January.
St Peter's is regarded as one of the UK's most important modernist buildings and is one of only 42 post-war Scottish buildings to be given Category A protection.
It was designed by Gillespie, Kidd & Coia for the Roman Catholic archdiocese of Glasgow and built in woodland 20 miles west of the city between 1961 and 1966.
But after its closure at the end of the 1980s it fell into dereliction until NVA came up with a rescue plan with the help of Avanti Architects and its long-standing former director, John Allan, a specialist in the conservation of modernist buildings.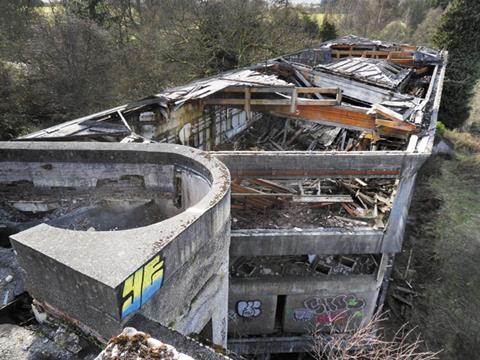 The derelict complex was to be turned into an arts centre while preserving the ruined quality of the buildings.
But NVA said it had pulled out of the plans because of increasing risks and was in fact now shutting down the charity.
However Avanti insisted there were still reasons to be hopeful. The practice issued a statement last night saying: "Avanti Architects continues to be engaged with St Peter's Cardross and remains confident that a renewed initiative will take over from the brave leadership of NVA.
"After 12 years' involvement with this unique building and landscape there is a massive platform of technical research, professional collaboration and wider community support to underpin a new project going forward.
"Although considerable preparatory and de-risking work has already been undertaken on site, the buildings remain vulnerable and so the sooner the next push can ensue the better."
The full text of a statement issued by NVA's board of trustees said: "In September of last year the trustees of NVA made the difficult decision to withdraw from the capital project plans to rescue St Peter's Seminary in Cardross, due to increasing risks, both financial and physical.
"NVA's original plan for St Peter's was universally acknowledged as bold, with creative ambition at its heart.
"It was also recognised as a high-risk venture for a small independent arts organisation.
"NVA has spent many years working with great passion and determination, with the support of the owners of the site, the Archdiocese of Glasgow, to save this iconic building for future generations.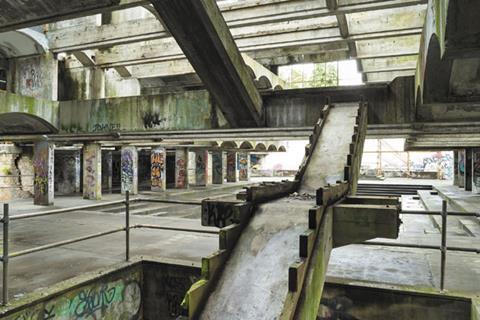 "We collaborated with public and private stakeholders, the local communities and an amazing design team.
"Important work was done to begin to preserve and restore the building and to demonstrate the immense creative, intellectual and community potential of the site.
"However, despite our best efforts we were unable to guarantee the viable future for the St Peter's Seminary that we had imagined and hoped for. In the end, we had no choice but to bring the capital project to an end.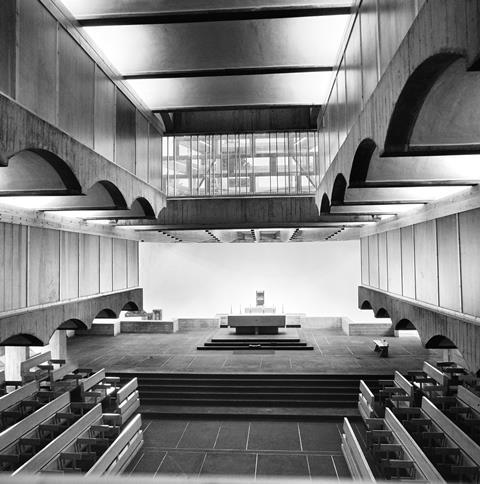 "Over the following few months we had hoped to develop an alternative proposal for NVA to contribute creatively to the future of the building and grounds.
"In practice this has not proved to be possible and the process of trying to define and secure that future and our own, has reinforced the many financial and structural challenges facing the company.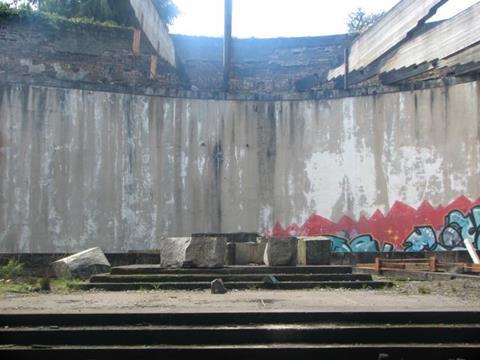 "This was compounded when our bid to Creative Scotland for core funding in January was unsuccessful.
"The scale of these challenges has led the NVA board to reflect deeply on the current situation and the company's future and to conclude, with sadness, that after 25 years NVA is now not able to continue."
Creative Scotland praised NVA as "one of Scotland's most creatively ambitious companies, producing ground-breaking work that has attracted national and international attention".