Salon des Refusés staged after RA snub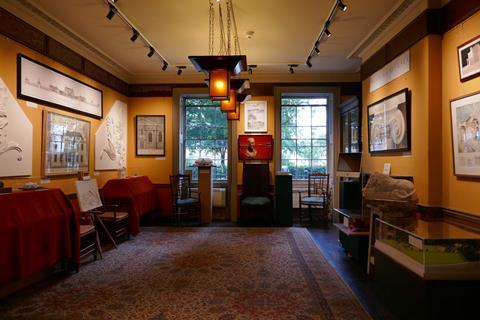 Classical architects staged a "Salon des Refusés" exhibition of 30 pieces of work rejected by the Royal Academy for its Summer Exhibition.
All but one of the works submitted by members of the RIBA's Traditional Architecture Group (TAG) were rejected for Piers Gough's architecture room this year.
"Licking our wounds and in the spirit of light hearted rebellion, we decided to have an exhibition of these refused entries – a Salon des Refusés," said TAG chairman Francis Terry.
"The exhibition is designed to highlight the prejudice against traditional and classical architecture at the RA. For example the last classical architect to be an RA was Raymond Erith, who was elected well over half a century ago.
"This prejudice is not in the public interest, as many surveys prove that the public prefer the appearance of traditional design to modern."
Terry admitted he had previously had work admitted by the RA and won a prize for architectural drawing in 2002.
The exhibition was held at the Art Workers' Guild in Bloomsbury. A parallel show was mounted of giant classical fragments created by the classical unit at Kingston University run by Timothy Smith and Jonathan Taylor.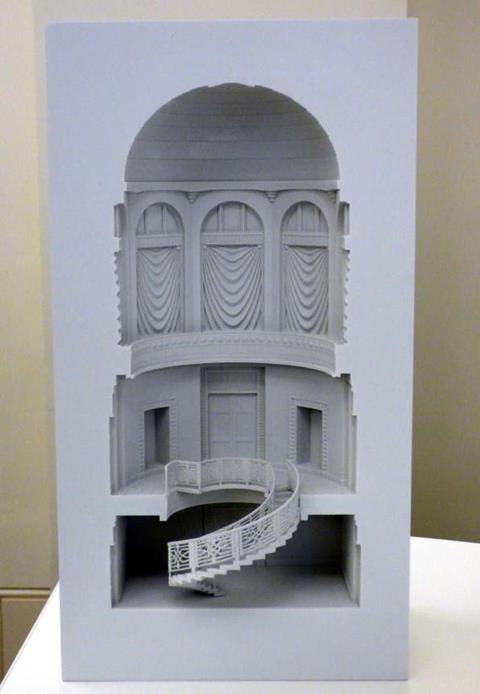 Luxemburg-based architect Lucien Steil, who gave the opening speech, said: "The RA's loss was very much the Art Workers' Guild's gain, with a diverse show exhibiting a wide range of architectural models, stone carvings, decorative plasterwork and architectural drawings.
"The show certainly held its own and showed the diversity and relevance of traditional architecture today, even if it was virtually ignored by the RA."
Alireza Sagharchi of Stanhope Gate was the only member to have his work accepted by the RA.