Cullinan, AHMM and Penoyre & Prasad all in final showdown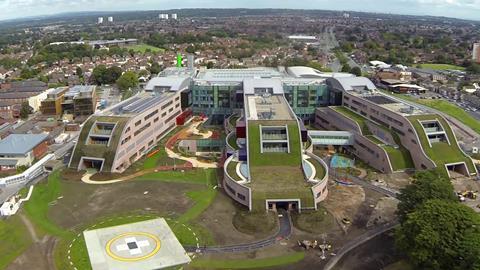 BD's Architect of the Year, Reiach and Hall, is up against Cullinan Studio, Penoyre & Prasad and AHMM in the competition to design a new facility at the Alder Hey children's hospital.
The four architects are finalists in the RIBA Competitions-run contest for a new community cluster building in Liverpool.
The latest step in the development of the Alder Hey in the Park children's health campus, it will bring together services such as outpatient clinics, inpatient wards, operational support, administration and education.
Although the building will contain clinical services, its primary role will be a community building rather than an acute one, according to the brief, which also asked for the facility to connect users with nature and the parkland setting.
The judges, advised by Jim Chapman, were looking for experience of designing projects of architectural distinction with a similar nature, scope and complexity – particularly projects which complemented landscape settings, and the creation of environments that have acted as transformative catalysts for the operation of their services.
David Powell, development director of Alder Hey, said: "This is an opportunity to create a place of treatment and care for children and families who are going through difficult times, while also developing a home for a fantastic group of staff whose effort and dedication can sometimes slip under the radar. This place needs to be special; a jewel in the crown of Alder Hey."
The four teams will now be invited to outline their proposed approach to the project at a series of design workshops with the trust project team.
The process will conclude with teams invited to submit final tenders presenting their developed design concepts at a clarification interview to be held in early March 2018.