Infill site approved for new terrace despite resident objections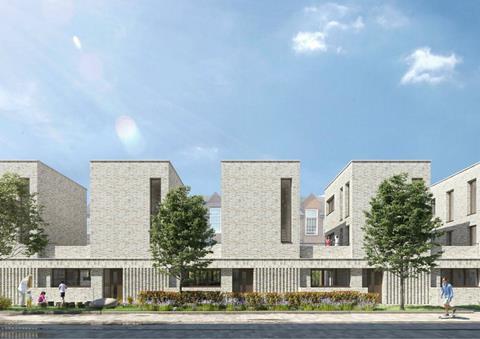 Tower Hamlets councillors have given their backing to a PRP Architects infill-housing scheme that will deliver seven family homes on the site of estate garages in east London.
The scheme, drawn up for the authority itself, would require the demolition of 29 garages and the relocation of a play area on a 0.3ha slice of the Chicksand Estate, in Whitechapel.
In a report to Tower Hamlets' development committee, planning officers said that while the three-storey homes represented a significant increase in height compared with the existing single-storey garages, the proposals were an "appropriate" response to the site's surrounding three- to six-storey buildings.
Two residents objected to the proposals, and a 95-name petition opposing the redevelopment was handed in during the consultation period. Concerns included loss of the garages and parking space, the relocation of green space and the loss of trees, and general overdevelopment of the area.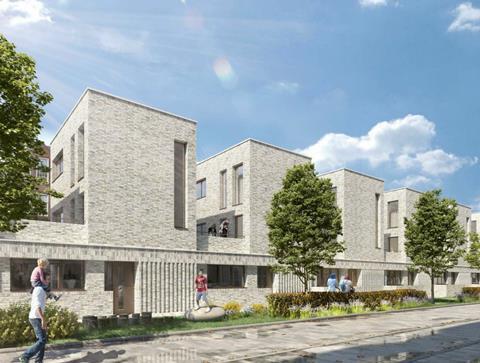 Planning officers conceded that the scheme, which will deliver four three-bed houses and three four-bed houses, failed to meet local planning policy requirements in that it did not provide a mix of homes that included smaller units.
However they said the 100% affordable homes would provide a general uplift in family homes in the borough as a whole.
Responding to the loss of garages, officers said the structures were "identified as largely used as external storage by residents not within the estate".
In design terms, officers said PRP's brick proposals would "present a robust and solid appearance" that was "consistent" with surrounding buildings.
"The use of a single brick colour combined with architectural detailing and deep reveals of the windows to the upper floors will also add interest and variety, with brick coursing located below balconies providing further expression," they said.