Tower Hamlets says series of hearings - including into Make and 3DReid schemes - has cost £950k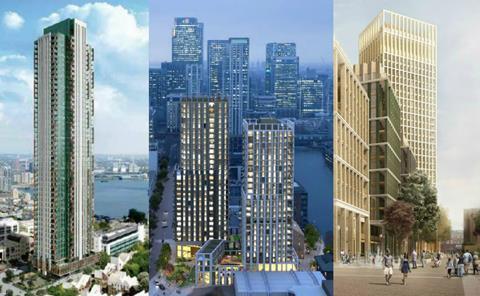 Tower Hamlets has admitted that "unusually high" numbers of public inquiries into major planning applications have cost the council close on £1m in barely more than a year.
The east London authority has recently seen refusals for a 49-storey Make Architects tower and a 319-home 3DReid development overturned at appeal by planning inspectors. It is awaiting the verdict on another inquiry into plans to redevelop the Sainsbury's supermarket site in Whitechapel to designs by Unit Architects.
Other schemes given the go-ahead at appeal included PLP Architecture's Whitechapel Estate redevelopment project and an apartment hotel at Aldgate designed by Grzywinski & Pons Architects.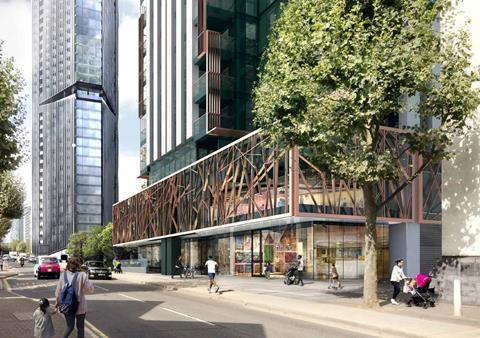 In a report to members of its development committee this week, the borough's director of place said planning officers had dealt with 11 public inquiries between the beginning of December 2017 and the end of December last year in a period that had 80 appeal decisions issued. The report said 58% of those appeals had been dismissed.
Report author Paul Buckenham said that while the vast majority of those appeals had been dealt with via written representation the biggest cases, such as the Make, 3DReid and Whitechapel appeals, had involved costly inquiries, which are open to the public and usually involve legal representation.
"The planning service will always work hard to defend the council's planning decisions at appeal," he said. "Irrespective of how the decision was made or the original recommendation.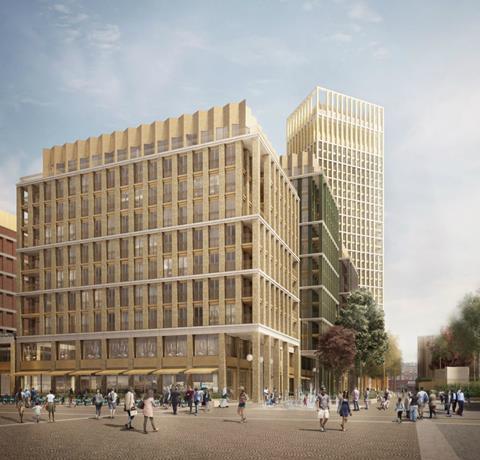 "On average, a planning officer may spend up to 40 FTE days – eight weeks – preparing for, coordinating and appearing at a public inquiry," he said.
"The total estimated cost – including commitments and officer time – for these inquiries is anticipated to be in the region of £950,000. This does not take into account any costs that may be awarded to the appellant."
Buckenham said the past year's appeal decisions had thrown up some lessons to be learnt for the future – particularly in relation to Make's 225 Marsh Wall scheme and 3DReid's scheme at Glengall Quay.
He said those decisions demonstrated how Tower Hamlets' longstanding policy for managing the heights of tall buildings on the Isle of Dogs – principally looking for them to step down in height as they moved south from Canary Wharf – was "open to interpretation" by planning inspectors.

"The height of the tallest proposed tower at Glengall Quay was still held to respect this principle, notwithstanding that it would be substantially taller than neighbouring buildings as it would be around one third of the height of One Canada Square," he said.
"The council is now looking at whether a supplementary planning document to provide more guidance on the practical application of this policy, and its equivalent in the emerging local plan, would provide an additional tool for managing building heights.
"Related to this is the importance of ensuring that the council not only identifies conflict with policies but links this to identifiable planning harm. This was apparent in the inspector's decision on Glengall Quay, where he says, 'It has not been shown why the jump up from eight to 24 and 34 storeys would lead to unacceptable harm'."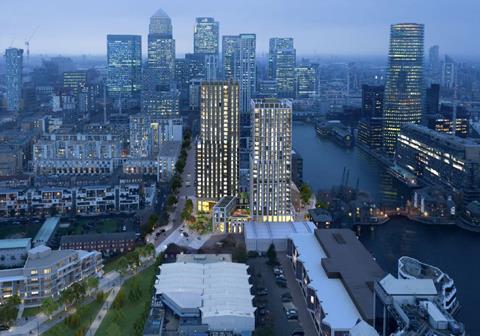 Buckenham added that the decisions on PLP's Whitechapel Estate scheme and Grzywinski & Pons' Enterprise House development highlighted that flexibility should be applied to BRE daylight and sunlight guidance.
He said the inspectors who allowed the appeals in both cases "noted that the guidance should not be applied rigidly".
Members of Tower Hamlets' strategic development committee had refused the 3DReid, Make and Grzywinski & Pons schemes against officer advice.
Officers had recommended the PLP scheme for refusal on the grounds of overdevelopment.