Practice looks to add additional storey to West End Gate development
Piercy & Company has submitted plans to add an extra storey to parts of a proposed Paddington Green housing development in west London, boosting the number of units by 8%.
The practice won planning permission for two blocks of Berkeley Homes' West End Gate scheme at the end of last year. At the time the consent was for up to 200 homes.
Papers lodged with Westminster council propose adding an extra storey to most parts the development's blocks G and H – which would take them to 14 storeys and 16 storeys at their respective highest points. The documents stressed that part of the scheme that is immediately next to a grade II-listed Georgian house on Paddington Green would remain at five storeys.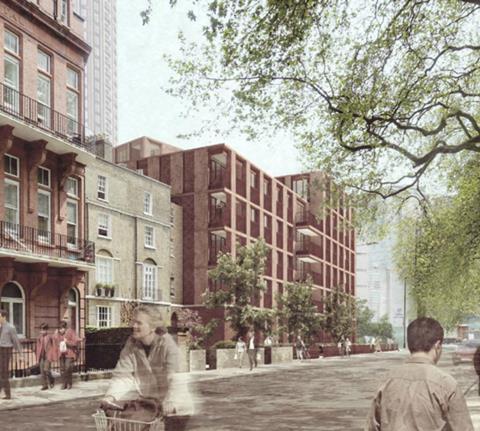 The overall West End Green scheme proposes more than 820 new homes and features a 30-storey tower that is part of a Squire & Partners-designed element that won consent in 2016 – and which is not proposed for alteration as part of the latest amendments.
In a letter supporting the application, planning consultant Turley said the revisions to the scheme sought to "deliver enhanced public benefits to Paddington Green and the wider West End Gate site through the provision of additional residential accommodation".
It said six of the additional new homes would be for social-rent, representing 37.5% of the extra units compared with the 35% proportion delivered in the consented scheme.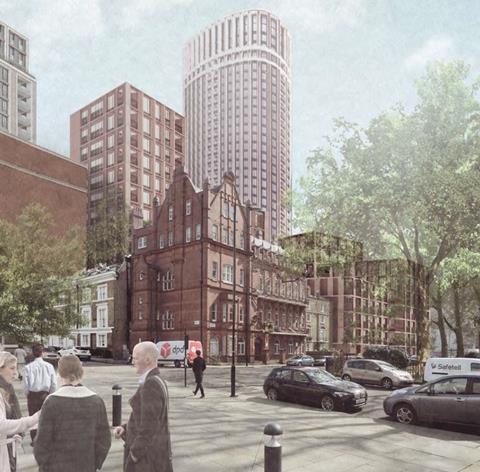 Turleys said Piercy had located the extra residential space "sensitively at appropriate locations within the site" and away from 17 and 18 Paddington Green - and Paddington Green Children's Hospital, also grade II-listed.
"The proposal represents an opportunity for the site to make an enhanced contribution to housing delivery and regeneration in Westminster, building on the baseline consent achieved in 2017, while providing a range of new homes including additional on-site affordable housing in line with a number of Westminster and London Plan policies," the consultant said.
Westminster has set itself a target of determining the proposed amendments to the scheme by the end of December.