Practice cleared to extends its Department Store HQ with co-working space
Squire & Partners has won planning to create a four-storey co-working development next to its Department Store project in Brixton – where the practice is now based.
The new development, approved by members of Lambeth council's planning committee this week, will deliver 1,200sq m of new workspace and 418sq m of new retail space on the site of derelict 1970s ancillary buildings.
Squires said the crafted red brick building, which fronts Bellefields Road, had "taken inspiration from the robust Edwardian aesthetic" of The Department Store and would feature "patterned brickwork and contemporary faceted bay windows", along with fourth-floor terraces.
It added that raw, natural finishes would be "celebrated" inside, with exposed brick, cross-laminated timber frame, polished plaster and resin screed floors.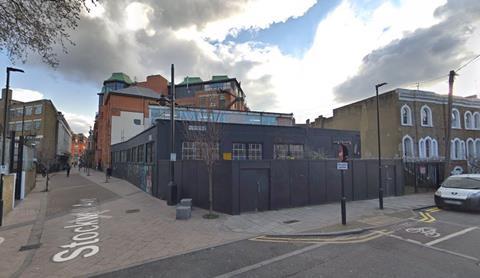 Squires said the project would have a cross-laminated timber structure with an external double skin of brick and be topped with a green roof.
Work is expected to start on site imminently, with anticipated completion in summer 2020.
The Department Store won a RIBA National Award and a RIBA London Award in 2018.