Internal reconfiguration adds 28 units to London Bridge Quarter tower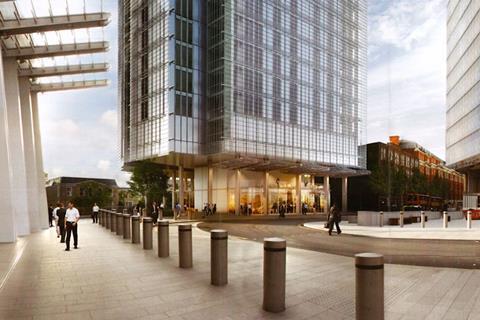 Southwark council has approved Renzo Piano Building Workshop's proposals to reconfigure the layout of the practice's Shard Place tower, upping the number of flats it will include by almost 20%
The practice won planning consent for the 26-storey sister building to The Shard and Rupert Murdoch's adjacent News Building in 2014. Work is well under way on the structure - once nicknamed the Shardette - which is being developed by Real Estate Management and Sellar Group.
Southwark's original consent was for 148 apartments and 1,800sq m of flexible retail space at concourse level on London Bridge Street and St Thomas Street.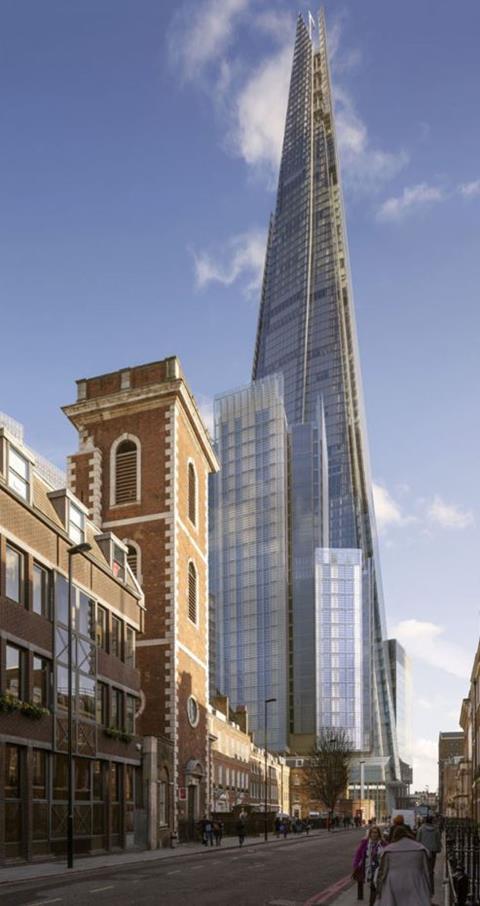 But a just-approved planning application lodged on behalf of development company LBQ Fielden has paved the way for the number of individual homes to be increased to 176, through the introduction of new one-bedroom apartments, many of which are set to be created by splitting duplex homes in the building's middle storeys.
The 28 new properties also include a handful of additional studio apartments, as well as two-bedroom properties, but the changes mean the building, which is replacing 1950s office Fielden House, will no longer feature any four-bedroom homes.
A planning statement supporting the application said no changes were proposed to the commercial elements of the scheme and that the proposals did not increase the floorspace or the external mass and form of Shard Place's external envelope.
It added that the increased housing numbers would "continue to deliver 35% affordable housing". Southwark asked for an additional £1.12m to fund offsite affordable housing based on the increased number of habitable rooms in the revised scheme.
Recommending the amendments for approval, Southwark planning officers said that the increase in housing numbers was welcomed, as was the additional funding for affordable housing, and that the revised plans would have "no significant impact on the overall density level" of the original scheme.