£8m facility is part of wider community masterplan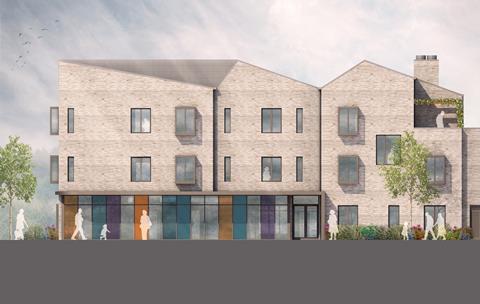 Penoyre & Prasad has won planning for an 80-bedroom care home in York.
The £8m three-storey building will be built using modular construction.
The 4,000sq m facility surrounds a secure garden, with each private room connecting to the outdoor green space through either a bay window or glazed door.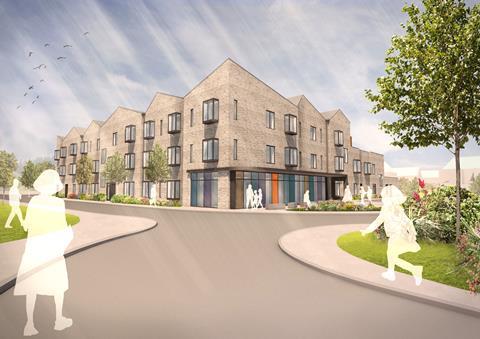 The design prioritises calm and clear spaces for residents and means the unit will be suitable for people with dementia. Circulation routes have been designed to avoid dead ends, doors and furniture will be clearly visible, coloured to stand out from surrounding walls, to assist wayfinding.
Bedrooms, all of which are ensuite, are arranged in clusters of between nine and 11 rooms, each with their own self-contained facilities, which include a communal lounge, dining area with kitchenette and quiet room.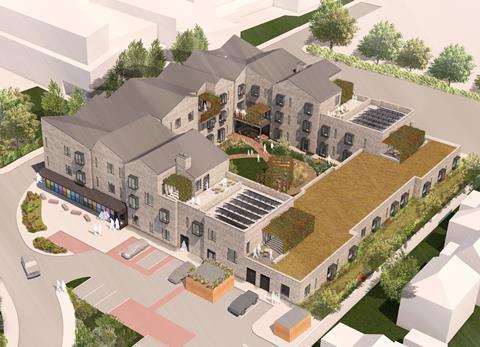 All of the communal lounges and dining areas have large windows and doors leading out either to the central garden or large communal terraces on the upper floors.
All bedrooms have bay windows or, on the ground floor, glazed doors giving direct access to the central garden.
The flat roof areas on the lower single-storey part of the building are sedum roofs.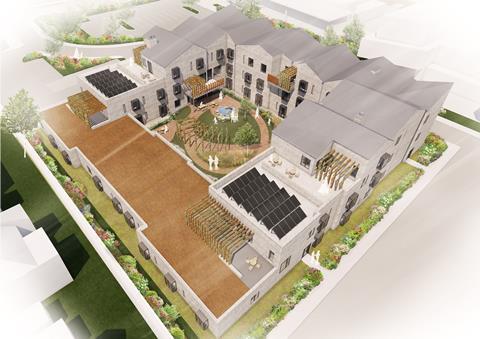 Other amenities include a central outdoor courtyard and a ground floor "hub" containing a café, bar, shop, arts and crafts workshop, library, cinema, hair salon and gym.
Burnholme Care Home sits within a wider masterplan for the Burnholme College site that includes a community space, health centre and sports facilities for the local community, as well as a new housing development.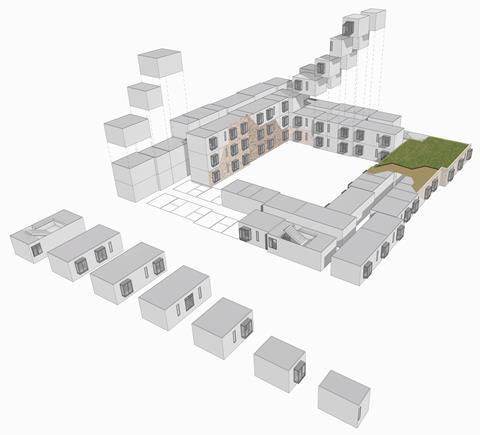 Penoyre & Prasad project architect Richard Schunemann said: "The building has been designed to avoid any 'no go areas' for residents and has access to outdoor space for all, regardless which floor they reside on.
"With our long experience in designing for people with dementia, combined with application of best practice principles of the University of Stirling's dementia toolkit we have created a safe and comfortable environment that truly meets their needs."