Scheme includes 24 self-contained homes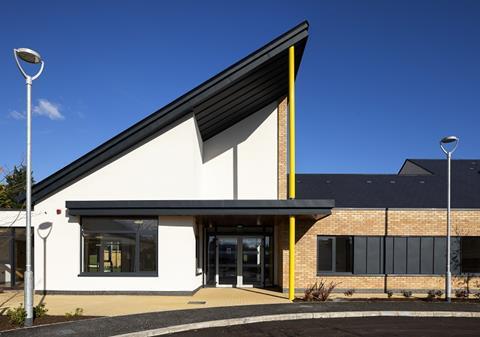 Todd Architects has completed a supported living development in Northern Ireland specifically designed for people living with early-stage dementia.
The 24 self-contained apartments have been arranged as a village to encourage residents to continue their usual lifestyle, enabling people with care needs to continue to live independently in the community.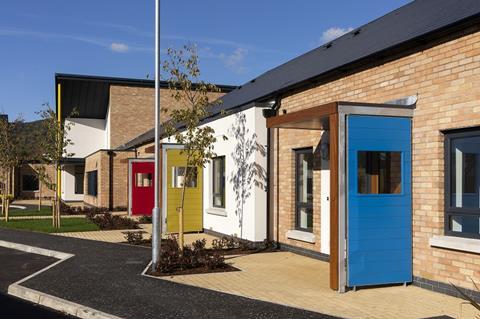 The development also includes a central social hub where communal facilities are located. The hub is linked to four clusters of six apartments or "communities", each with their own shared social spaces and benefiting from shared private road access.
All apartments have been designed to Lifetime Home Standards, with colour incorporated to aid wayfinding, while each apartment has its own external front door allowing for independent access.
Visitors not accessing the apartments directly can enter the building via a reception area, while a shared communal lounge has been placed next to this reception area, close to the staff zone behind.
The practice worked with Belfast-headquartered housing association Choice Housing, the Northern Health and Social Care Trust and the Northern Ireland Housing Executive to develop and deliver The Croft, which is in Newtownabbey, Co Antrim.