Housing and workspace units inspired by China's Hakka homes grab RIBA judging panel's attention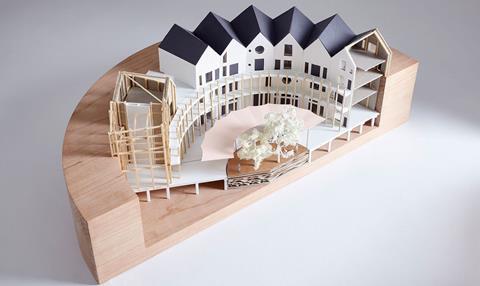 Fledgling practice Outpost has won a RIBA-run ideas competition to explore potential uses for the base structures left behind when gasholders are decommissioned.
The studio, founded in 2016, beat shortlisted finalists 318 Studio, CF Architects, Jan Verhagen and Priscille Rodriguez, Max Architects and Wilson Owens Owens Architects – WOO for short – in the competition, organised on behalf of the National Grid.
Outpost's proposal was to create timber units providing housing and affordable workspaces in the circular voids left when gasholders are dismantled, an idea the practice said was inspired by the circular communal homes of China's Hakka people.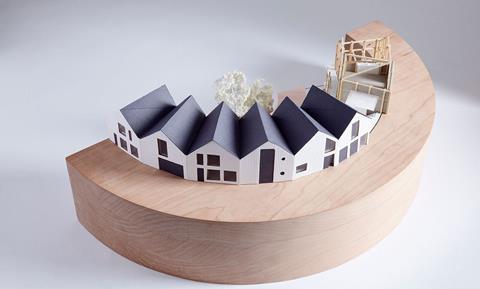 Competition architect adviser Russ Davenport, a partner at FaulknerBrowns, said Outpost's vision was "beautifully simple".
"Their cost-effective, sustainable design proposal provides an appropriate response to a shortage of affordable housing and workshop spaces across the country," he said.
"The decision to build out from the base structures, effectively lining the inside wall with a timber framed, modular construction, is inventive yet pragmatic, the serrated roofline presenting a unique but familiar domestic appearance to the surrounding.
"Key to their success was close attention to the brief and a solution which could easily provide a sustainable future for the country's stock of gasholder bases."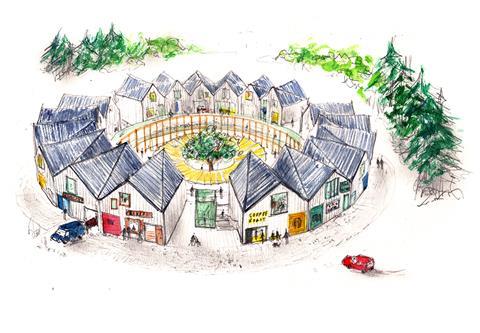 Outpost – set up by Robin Sjoholm and Thomas Housden – said its winning proposal was designed to address both the UK's well-publicised shortage of affordable housing and the less high-profile shortage of flexible workshops, studios and workspaces around the country.
"We saw the opportunity to develop a proposal that addressed these national issues in a simple and economical way," a statement from the practice said.
"We believe that the dense circular arrangement of mixed-use modules has the potential to generate a strong and vibrant community.
"We drew inspiration from the unique Tulou villages of the Hakka community of China, that are earth walled structures, typically in circular form, with timber-constructed buildings arranged internally."
The competition judging panel gave a "highly commended" recognition to the shortlisted submission from WOO – which suggested leisure-oriented uses for gasholder voids.