Conversion ideas include crematoria, battery storage and housing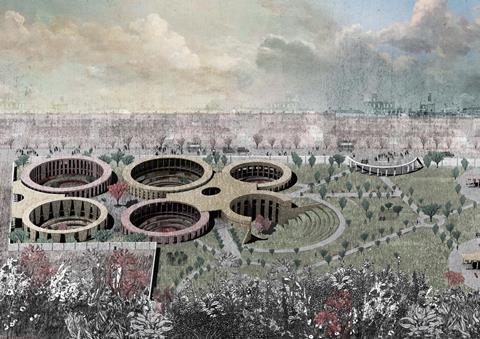 Six architects have been shortlisted for a National Grid competition to find new uses for old gasholder bases.
The finalists were picked from 104 entries in the RIBA-run competition.
They will now refine their design proposals and present them to the competition evaluation panel.
The finalists
318 Studio
CF.Architects
Jan Verhagen and Priscille Rodriguez
Max Architects
Outpost Architecture and Design Studio
WOO – Wilson Owens Owens Architects
Gasholder bases are the sub-surface voids left behind when a gasholder has been dismantled. The finalists suggested future uses including a crematorium, battery storage, sports venue, parking and charging for driverless cars, a mixed-use development and housing.
Matthew Pearce, operations programme manager at National Grid, said choosing a shortlist was "extremely challenging" because the quality and range of ideas was so good.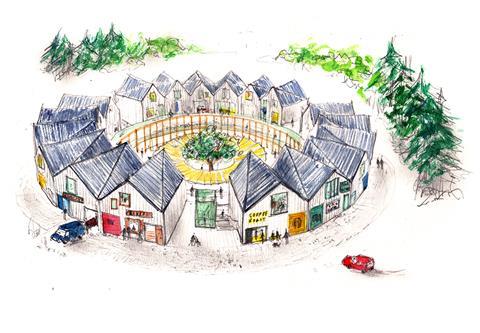 RIBA architect adviser Russ Davenport, a partner at FaulknerBrowns Architects, said: "There has been a great response to the competition brief, with a fantastic variety of ideas at a very high standard. It is a great privilege to be involved in a competition which provides an opportunity for practices to showcase such inventive solutions for these challenging sites."