AI is going to transform they way that many of us think and work, but it's still making plenty of mistakes, writes Martyn Evans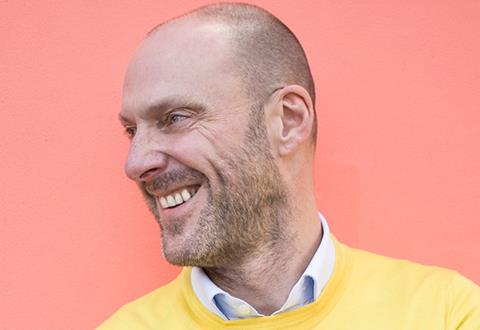 We're all doomed. AI is coming to get us. ChatGPT and other AI tools are going to put us all out of work – particularly generative design tools like Delve from Sidewalk Labs, that are offering the answers to our design and construction problems.
We developers won't need architects any more. Just ask the AI app to solve a design problem and at the click of a key all the options in the world are there on your screen – just pick one, problem solved.
Those who argue that the human mind will always be needed because tools are only as good as the hand that employs them are, I think, easily frightened by the speed with which we have taken ChatGPT to our hearts.
Marvelling at the speed with which it can write an entire bid for a project in the time it takes to turn the kettle on, it's not hard to imagine where we might be in 6 months' time, let alone 6 years. The speed of technological development is thrilling and terrifying in equal measure.
But for now, it's not bad sport to challenge ChatGPT with some tough questions and see the quality of its answers. An enjoyable breakfast with industry friends this week was spent looking for some answers to problems we are all grappling with.
It signs off with a shout out for co-housing and community land trust projects
The verdict: it is not bad as a way of framing a debate that you then need to deliver your own work within, but also sometimes hilariously wrong.
We asked it to set out a range of solutions to the problem of housing supply in the UK. After its unsurprising suggestion that the problem is driven by "…a persistent shortage of affordable homes…exacerbated by population growth and a lack of investment in new homes," its bold solution is to build more homes.
After you get past this, it's quite solid in its analysis of how we could do that. It suggests making better use of brownfield sites; employing subsidies and tax incentives to encourage a greater supply of affordable homes; looking to other European countries for housing models we could adopt (increasing the supply of rental property and strengthening regulations to protect tenants' rights) and reducing demand in high demand areas by investing in good infrastructure in less popular areas.
More controversially it suggests limiting the right of overseas buyers to acquire property and discouraging second-home ownership through a more punitive tax regime. It signs off with a shout out for co-housing and community land trust projects.
Not bad. At least as a list of headline issues that, if you were so minded, you could do your own work with and develop proper, evidenced-based arguments around.
It's also hugely entertaining
So, maybe this is, at least for now, how we should be thinking about using these seemingly incredible tools. As a starter for 10 to help us marshal ideas, shape thought and provide a framework for solutions.
It's also hugely entertaining. We also asked ChatGPT who is the best living architect in the UK…
After letting us know that, as an AI language model, it doesn't have personal opinions or biases and wouldn't provide a subjective answer to this question, it did suggest who others think might be worthy of this accolade: Norman Foster, Zaha Hadid, David Chipperfield, Richard Rogers and Thomas Heatherwick. Assuming it didn't differentiate between the individuals (two or whom are sadly no longer with us) and their practices, it's not an unobvious list.
Other questions and ChatGPT's answers:
Q: Does the RIBA best represent the interests of the UK's architects?
A: Overall the RIBA plays an important role in representing and supporting the architectural profession in the UK but its effectiveness in doing so may depend on a variety of factors including the engagement of its members, the diversity of its leadership and the relevance of its services and advocacy efforts to the evolving needs of the profession.
Score: 7/10
Q: How do architects ensure they are novated to design and build contracts on their projects?
A: A long one in five parts under the following headlines:
Understand the contract
Identify the right client
Negotiate the terms of the original contract
Seek legal advice
Maintain open communication
Score: 3/10
Q: Explain Martyn Evans's contribution to the built environment industry.
A: Evans oversaw the development of numerous high-profile projects such as the historic St Marks Square in Venice, the Manchester Royal Eye Hospital and is a Fellow of the Royal Society of the Arts.
Score: 0/10
Postscript
Martyn Evans is creative director of U&I