The top 100 are employing more architects than ever and are bullish about the year ahead. But with a trade war coming, nothing can be taken for granted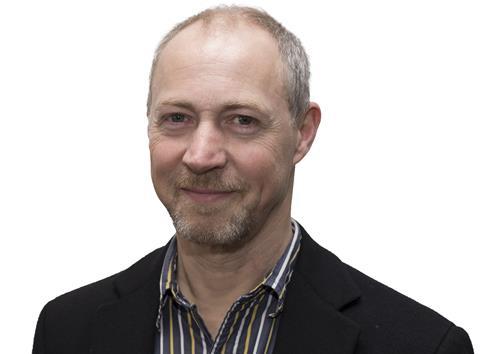 After a two-year wobble, the number of architects employed by the world's top 100 architectural practices has decisively shot up and is now higher than ever. The WA 2019 survey reveals that there are 37,787 architects working in the top 100, a 6.45% increase on 2018. This is higher in absolute terms than the last peak in 2016, when numbers increased by 15%. Since 2016 there has been a steady decline, averaging 2.5% a year.
The number of architects at the top ten firms has also leapt by 7.3%, to a total of 13,129 – nearly 35% of the overall number. This is the first significant rise since 2016, and a new record.
Coupled with the unpredictability of Trump and the unwavering support for protectionism among his base, only a fool would expect a positive outcome from this debacle
Gensler keeps first place, with all of the top five unchanged. Sweco swoops into sixth – the first European firm to grace the top ten since Foster + Partners came tenth in 2013. The Swedish firm has jumped up the table on the back of the acquisition of Danish practice Årstiderne Architects, which has seven offices in Denmark. Sweco's promotion comes at the expense of HKS which is pushed out of the top ten after a 5% drop in numbers.
Elsewhere, most firms remain in broadly similar positions to last year. But there have been some dramatic place shifts, the most notable being Chinese firm LWK & Partners, which leapt from 91st to 36th with a 180% increase in numbers. This was due to an expansion into Dubai, a new office in Beijing and the acquisition of BIM consultancy isBIM.
Aukett Swanke fell from 43rd to 67th due to a 26% drop in architects. But Indian firm Morphogenesis cemented its position in the WA100 with a leap from the bottom of the table to 79th. It has opened new offices and seen a rise in commercial and residential work, reflecting the booming Indian economy.
Of all the world regions, architects feel the most positive about central Asia, which includes India, with 85% saying it offered the strongest growth prospects. But they are less positive about the health of the global economy over the next 12 months than they were last year. This is hardly surprising given President Trump's protectionist moves; our survey reveals a high proportion of architects fearing that work prospects will be damaged in North America as well as China, the main focus of Trump's ire.
There has been some throttling back of tensions – Trump has agreed to leave tariffs on $200bn of Chinese goods at 10% for three months to allow time for trade talks. But this is merely a temporary pause in trade war escalation – coupled with the unpredictability of Trump and the unwavering support for protectionism among his base, only a fool would expect a positive outcome from this debacle.
Where does this leave architects? The good news there is plenty of work around, the USA is booming, China needs to replace old schools and hospitals, and there is that Indian hotspot. Europe remains frosty, with particular pessimism reserved for Central and Eastern Europe.
As always, the biggest firms are best placed to manage global fluctuations in work by opening and closing offices to suit. Some big US practices are opening their doors in mainland Europe, perhaps partly driven by Brexit. Gensler established its first mainland European office in Munich in 2018 and HDR is planning to open more offices in Germany in 2019.
There is a correlation between architects' feelings about the health of the global economy and a boost in staff levels the following year. The optimism of 2015 and 2018 has translated into strong employment growth in 2016 and 2019. Which suggests next year's survey will also show an uptick, albeit less pronounced than this year. Given the headwinds facing many parts of the globe, that will be quite an achievement.
How the charts were compiled
The data for the rankings and tables in this publication was gathered by UK communications agency Camargue on behalf of BD. Details and listings are the results of a survey sent out to over 1,000 architecture practices worldwide in October 2018 and analysed the following month. The listings contained within this publication are therefore based on declarations from the practices themselves.
2019 survey
To take part in next year's survey, contact Mike Conway at: Worldarchitecture@camargue.uk or call +44 (0) 1242 577 277
How to access the WA100 2019 survey
PDF: A downloadable PDF of WA100 2019 is available for £34.00 + VAT
Print: Extra print copies are available for £40 + postage