UK shopping centres offer the perfect opportunity to reinvent retail and our city centres, writes Trevor Morriss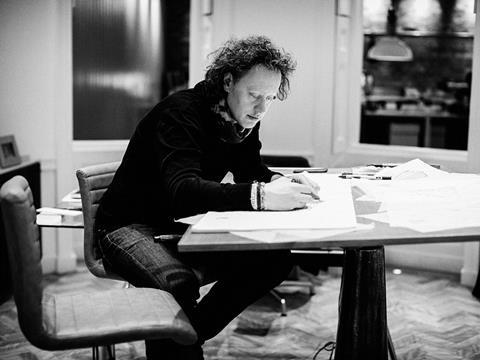 When shopping malls first began to appear across Britain's town centres nearly sixty years ago, they were a symbol of modernity, allowing consumers to shop their favourite brands all under one roof for the first time.
But in today's digital-first world, the convenience the shopping mall once signalled has been upstaged by the rise of e-commerce. Deserted, outdated malls feature frequently in local headlines, with the collapse of flagship high street chains and department stores leaving many shopping centres without a raison d'etre, a process that accelerated with the advent of the pandemic.
Statistics from the British Retail Consortium (BRC) show that vacancy rates at shopping centres sat at 18.2 percent at the end of last year. While falling slightly since the pandemic, this still leaves nearly one in five stores empty, and at a higher rate than their high street counterparts – requiring a desperate rethink of how we use these spaces.
The collapse of the shopping mall model in the United States originally set alarm bells ringing that their UK equivalents were destined for the same fate. But while shopping malls across the pond are usually located out-of-town, reflecting the design of America's so-called automotive cities, ours are usually sited at the heart of town centres.
It is this prime location that makes the British shopping mall gold dust for local regeneration opportunities. With a shortage of space for the kinds of last-mile logistics centres that require hyper-local proximity to consumers, repurposing at least some of our mall space into dark kitchens, self-storage and micro-depots needed to accommodate, ironically, the growth of online sales, provides a solution.
But conversions to back-of-house commerce is only part of the answer. Malls have always served a social purpose, and with the right changes, could become the beating heart of our local communities.
This will mean introducing a wider mix of uses, co-locating those asset classes that have weathered the pandemic storm alongside emerging opportunities like higher education hubs and drop-in medical and vaccination centres that bring important community services closer to home.
In-person retail still offers consumers what online retailers can't in the form of an interactive, sensory shopping experience
At the heart of this strategy will be the acceleration of co-working space. Office workers have become less tolerant of the long commute times associated with city centre headquarters but still want the option to work away from home.
In this context, town centre hubs can meet demand particularly from small-to-medium-sized businesses struggling with a shortage of appropriate office space. Workers also bring with them demands for places to shop, eat and exercise, breathing new life into nearby retail and dining outlets.
Rethinking the shopping mall will also mean making greater use of meanwhile spaces, creating room to adapt to local demands over time while preventing poor-quality retail from moving in simply for the sake of filling space – the unfortunate fate of some of London's most popular shopping destinations.
Though decentering shopping will prove crucial, there is still room for retail in the malls of the future. But when consumers can simply click a few buttons to have a new purchase delivered to their door, we can't rely on the old model where the primary pull was the products themselves.
In-person retail still offers consumers what online retailers can't in the form of an interactive, sensory shopping experience. Stores designed to accommodate events, photo opportunities and embedded technologies that enhance the shopping process will be the ones to thrive in this environment.
And in the absence of the high street stores of years past, we must also shift the kinds of retailers on offer, including towards those that showcase local craftsmanship – drawing on community heritage in a way that is difficult to do online.
These shifting demands put the onus on architects to repurpose shopping malls into well-designed, multifaceted spaces where consumers will want to linger, socialise and take photographs and videos to share on social media, with the latter now serving as the word-of-mouth driving footfall particularly among younger consumers.
Mall vacancy rates are highest in the northeast, Wales and the West Midlands, demonstrating the opportunity present to place shopping centres at the heart of levelling-up strategies across target regions. It is up to us to grasp the nettle of the regeneration opportunity that sits on our doorsteps.
>> Also read: The future of the high street is here… and it's industrial
Postscript
Trevor Morriss is principal of SPPARC Architecture