'Last mile logistics' has the potential to help reinvigorate our high streets, writes Simone de Gale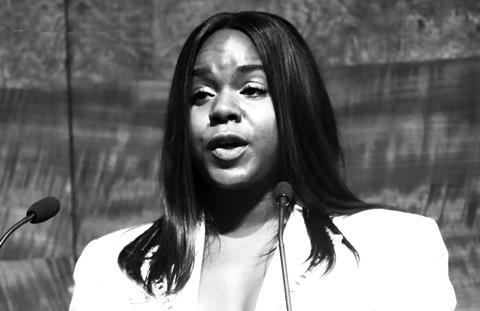 Our high streets are not what they once were. As I walk along Oxford Street, I know exactly where I will go: Selfridges, perhaps Boots, and then quickly onto another vicinity. It does not have the same charm it once had.
A street that was until recently lined with good quality retailers, is now increasingly home to souvenir and bargain shops. It's a story that we are seeing played out in many traditional high streets across the UK.
I have been analysing the economic trends that are impacting physical retail spaces, many of which are being driven by changing consumer behaviour. I share others' concerns about the evolution of the high street, but I am starting to understand the direction of travel and what the future may hold. I believe it is increasingly looking industrial.
Consumer demand to visit retail high streets has reduced dramatically, in particular due to the growth of online shopping, which has only accelerated during the covid pandemic. Therefore, the market must respond.
One way in which high streets can adapt is through accommodating the increased demand for industrial and logistics space. Online sales are driving huge growth in logistics facilities, where pallets and packages are processed prior to their onward journey to the buyer.
The increase in demand, particularly for "last mile logistics" is on the rise.
Consumers are also increasingly using click and collect for online purchases. This too has an impact on the demand for new types of logistics facilities, where items can be delivered and stored, awaiting collection by the buyer.
The increase in demand, particularly for "last mile logistics" is on the rise. The City of London Corporation is one example of a local authority that is trying to address this surge in the market by actively planning to meet demand.
According to Knight Frank, "the City Plan 2036, states that underutilised spaces in car parks 'should be considered as a priority for use as last-mile logistics hubs to support this ambition'…and the City of London recently leased 39 car parking spaces to Amazon for a last-mile logistics hub."
Within the new planning Class E (commercial, business and service), introduced on 1st September 2020, retail and other activities are merged. This enables one building to be established for a range of uses, with the flexibility to move from one to another under the same planning class use.
This is an opportunity to enhance local trade, whereby retailers can set up smaller shop front display areas with logistics services at the rear to facilitate local orders and deliveries. This approach retains some elements of good quality retail on the high street but combines it with delivery services for pre-orders and click and collect services.
Should Oxford Street become a logistics hub? It arguably already is.
This market is already growing rapidly, led by companies such as Hermes, DHL, Royal Mail, Uber and Deliveroo. Online retail is reconnecting to the high street in new ways.
In terms of key considerations, analysis is required on increased vehicular activity, noise and pollution and how to mitigate their impact. We also need to understand how to sustainably facilitate this shift in human demand and behaviour.
What about the customer experience and leisurely enjoying our high streets? These new uses are just one solution which may be effective in tandem with others, as we seek ways to revive the weakened high street.
Should Oxford Street become a logistics hub? It arguably already is. Its retail units and department stores are designed for high levels of service deliveries and logistics vehicles.
Maybe a shift to the hybrid of retail and service will help to retain quality leaseholders and tenants alike, within an evolving and vibrant retail market on our high streets.
Postscript
Simone de Gale is chief executive of Simone de Gale Architects