The architectural profession needs to face up to some uncomfortable questions, says Eleanor Jolliffe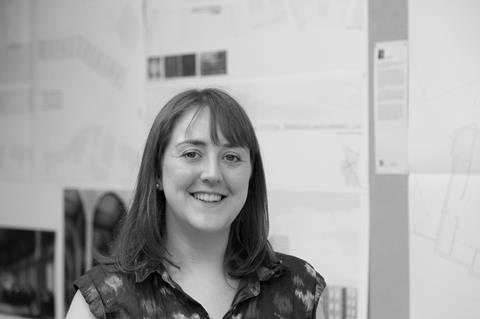 The resident population of Venice is now lower than it was in 1348 – after the city had been ravaged by the Black Death. Tourists on any given day outnumber residents by 140:1, and this ancient merchant city and cultural hub is now entirely dependent on its 30 million annual visitors. The fact that Venice is in peril is news to no one – but more and more voices are beginning to ask whether it is only rising sea levels that the city should be worrying about.
Art historian Salvatore Settis describes Venice today as a carcass of city with no purpose other than to service the cruise-ship industry. Richard Morrison writing in The Times earlier this year wrote that, "Time and again [Venice] has stood as a metaphor for human existence. That is why, around the world, millions of cultured people care passionately about Venice's fate." He later suggests that, "Unfortunately, it seems that the kindest thing we can do is also the cruellest: stay away, let the tourist trade wither and hope that the city reinvents itself as a living, breathing entity."
The UN has threatened to place the city on Unesco's list of endangered heritage sites as "the number of its inhabitants and the number of tourists is out of balance and causing significant damage". The city centre is home to around 2,400 hotels with the few remaining locals becoming resigned to the fact that apartments going on to the market will immediately become a restaurant, hotel or holiday home. Local residents and much of Venice's maritime and craft industries have been priced out and Venice's banks are also in a dire state; with two being bailed out by Italy at a cost of €5.2bn last summer.
Venice is in a Catch-22 situation. Its magnificent, slowly decaying architecture and infrastructure needs massive investment which its tsunami of tourism does allow (though the efficacy of that route has been questioned). However, tourism is slowly choking the last of the life left in Venice, robbing it of its soul and leaving a city-shaped heritage theme park.
The city has banned new fast-food outlets, implemented a ticketing system for St Mark's Square and briefly banned cruise ships sailing along the Giudecca Canal in 2015 (though this was overturned three months later).
This brings me to architecture's role in this: the Venice Biennale. The august institution, established in 1895, allows people to explore the meaning and role of arts and architecture in society. I don't want to ask the question, but I feel I should: if tourism is choking Venice, should architects be complicit in contributing to the decline of this architectural jewel of a city?
Looking back over the last few years of biennale themes a common thread of thoughtfulness, societal conscience and looking beyond the individual building prevails. Can we in all conscience visit to preach and consider this message in the centre of a sinking corpse of a city, one of whose major existential threats is visitor numbers?
I don't want the answer to that question to be no, because contextually (both physically and historically) Venice seems an ideal venue. Venice is a beautiful and captivating city whose history has long fascinated. Italo Calvino's slim volume Invisible Cities still delights audiences and provides reason in itself to visit the city that inspired it.
However, though I have long been planning to visit, I won't be booking this year – because I am not confident enough that the answer to my question is Yes.