As the architect receives the RIBA Royal Gold Medal, Mark Middleton reflects on his mentor's place in the canon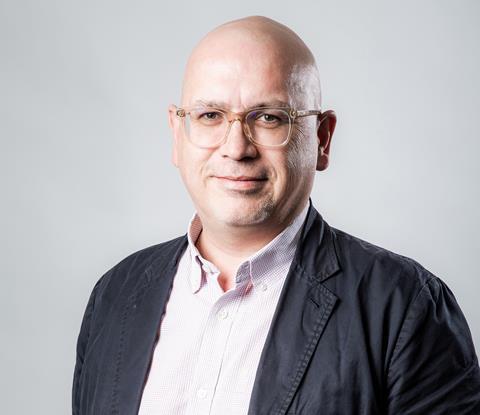 As an architect, you rarely get time to look beyond the metronomic rhythm of projects and bids to reflect on the significance of your work. With that in mind, the start of this year has been different for everyone at Grimshaw. With this year's RIBA Gold Medal being awarded to Sir Nick, our founder and chairman, the practice is in full reflection – and celebration – mode.
We have been busy preparing for the award with an accompanying exhibition at Portland Place which runs until March 9. My contribution, working alongside our filmmaker Ned Williams, has been to produce two films about Nick, on his professional life and his influence on the work of the practice. The first is a longer film called Some Kind of Joy and a second, much shorter, one for the exhibition called Evolution.
The most gratifying part of this side project has been the opportunity to listen to comments from Nick's peers about the work of the practice. My favourite has been the interview with Sir Peter Cook. Nick enrolled at the AA in 1962 and when Peter started tutoring there in 1964 he was one of his first students. Peter remembers him fondly, saying that when he got the tutorial list in the morning it was people like Nick who would cheer him up. The influence of Peter Cook's Plug-In City and Ron Herron's Walking City had a well-documented influence on a generation of young British architects, especially for those dubbed as high-tech. Peter places this beyond an interest in radical ideas and the attempt to build a better world during the 1960s but also as part of the English tradition of the boffin, that particular skill the British seem to have of "inventing with bits", locating its origins to the Second World War.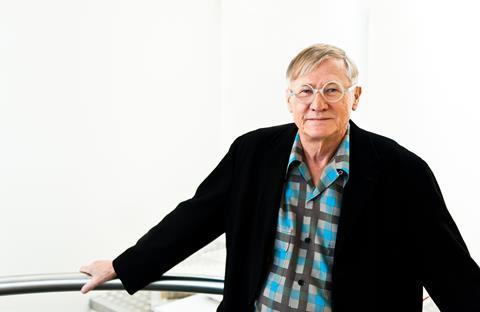 Rogers and Foster are regularly mentioned when the influence of Archigram and Buckminster Fuller are discussed. It seems strange that Nick's name is not as widely referenced as he seems as much a natural heir, and this is corroborated by Peter Cook. While setting the context of Archigram's preoccupations with lightweight structures and moveable buildings, he references Nick's Service Tower for Student Housing completed in 1967 and says that "the great thing about Nick was that he wasn't just in the swim of avant-garde ideas, he actually did them".
I'm not sure many architects start with a written manifesto that neatly encapsulates their work at the outset; the forces of chance and happenstance are all too often overlooked when describing legacy. Nick himself describes his early project choices as ones made "purely to survive". He wasn't looking for specific clients, he was just looking for the next job. I think it's only when you have built several buildings that you can look back and articulate themes.
I feel immensely proud and grateful to have had the chance to work with Nick. He was my favourite architect as a student and the chance to collaborate with him on the design of several projects, most notably Pulkovo Airport in St Petersburg, has been an amazing opportunity. My own treasured stories aren't for this column nor are they always about architecture, but a personal highlight is from a business trip in Russia when Nick and I were mistaken for being a couple by the late Robin Gibb of the Bee Gees after Nick introduced me as his "young partner", omitting the word "business".
Authors aren't usually the best judges for their own work, and in Grimshaw's case I think Simon Allford provided a great summary in his Gold Medal citation. He described the work of the practice as a research in architecture that engages with four themes. It engages with size, form and silhouette, celebrating the maker's mark by looking at its details.
We look at the performance of the building – particularly the energy it uses – but mainly it's about an architecture that has the long-term capacity for adaptive use. I am one of many partners at Grimshaw who have benefitted from what Allford describes as a key legacy of Nick's career, which is "that which was once his eponymously named practice has transitioned to a much wider spread of second-generation leaders, who are also owners".
Even though it is a personal award, everyone at Grimshaw today and those who have contributed to our projects since 1980 should feel pride. I know that I and my fellow partners around the world who win and design the projects year in, year out do.
Nick will be celebrating his 80th birthday in October and, although he now has a different level of involvement in projects, the values he has given us are enduring and being taken forward by a second generation.
Postscript
Mark Middleton is a partner at Grimshaw's London office