Andrew Whalley becomes chairman of practice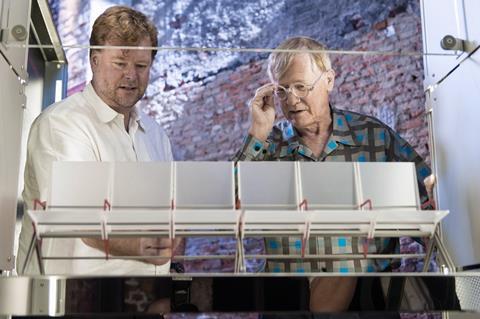 Nicholas Grimshaw has announced he is handing over the reins of the practice he founded 40 years ago.
Andrew Whalley will become chairman of the practice he has helped Grimshaw lead for 33 years.
Grimshaw, who is approaching his 80th birthday, is the first of his generation of "big hitters" to announce his succession.
Norman Foster, Richard Rogers, Michael Hopkins and Terry Farrell have yet to step aside from the practices they founded, despite all being in their 80s.
All five featured in the 2014 BBC series The Brits Who Built the Modern World. It was accompanied by an exhibition at the RIBA that also featured Patty Hopkins who is 77. The BBC was accused of airbrushing her out of history.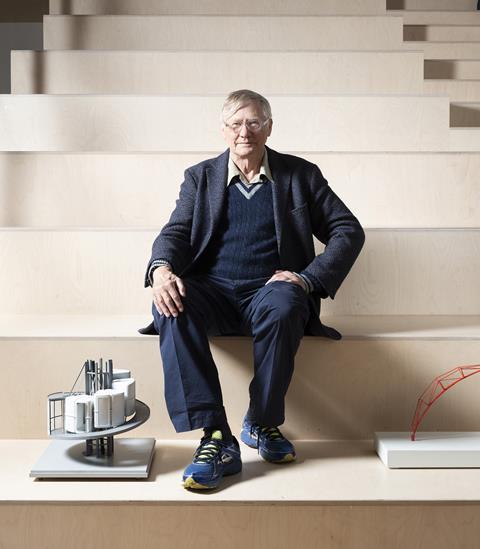 Grimshaw, who was knighted in 2002, was awarded the Royal Gold Medal in February. His office said he was not retiring but "stepping back as chairman and reducing his involvement in the day-to-day running of the practice".
He remains a partner and will be available to support the leadership team with his experience. He will also play an "instrumental" role in the running of the newly established Grimshaw Foundation. This is a philanthropic body that will offer bursaries for students and run events encouraging inter-disciplinary conversations.
Whalley has been deputy chairman for the last eight years. He helped set up Grimshaw's New York studio in 2001, giving the practice a foothold in North America as it expanded beyond London for the first time. It was one of eight architectural firms in New York selected for major public projects under then-mayor Michael Bloomberg's design excellence programme.
"Andrew has worked closely with me for over 33 years and has been involved in many of our key projects," said Grimshaw. These include the Eden Project, Waterloo International, the redevelopment of Paddington station and the Experimental Media and Performing Arts Centre in Troy, New York State.
He has also taught at the RCA, AA and UCL in London as well as in the US, Australia and Italy. A graduate of the AA and Glasgow School of Art, he will receive an honorary doctorate this week from the latter. Mac head Sally Stewart described him as a "tremendous role model" and added: "Andrew Whalley is one of the world's most respected architects who throughout his career has been in the vanguard in rethinking how architects contribute to the contemporary environment and changing the expectations of how buildings anticipate and respond to contemporary needs and challenges."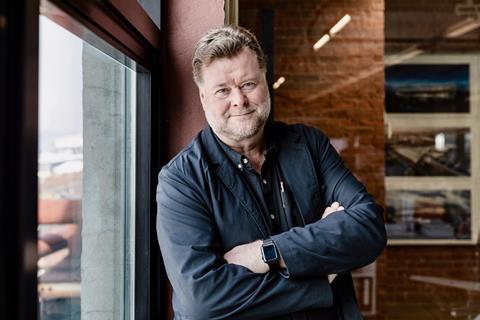 Whalley said: "When I joined Grimshaw in the mid-80s straight out of the Architectural Association, the practice was a small team focused on bringing ingenuity to simple industrial projects. By leveraging our collective strengths and an insatiable curiosity for the world around us, we've developed into a 660-person practice with a global network of studios on four continents. I'm thrilled to be fostering another generation of the Grimshaw practice in pursuit of innovative design solutions that address the complex contemporary challenges that we face."
The practice became a partnership in 2007 and operates worldwide with offices in London, Paris, New York, Los Angeles, Dubai, Kuala Lumpur, Melbourne and Sydney.
Vincent Chang, Grimshaw group managing partner, said: "Andrew has been an integral part of the Grimshaw practice for over three decades. No one is better placed to perpetuate and encourage the pioneering spirit under which Sir Nicholas Grimshaw founded the practice. Grimshaw's reach around the world has grown not only from design expertise, but from a spirit of optimism and opportunity that Andrew exemplifies."