Portals form part of practice's 6km of public realm for Dubai showcase
The first phase of Asif Khan's designs for Expo 2020 Dubai have been put in place as the city gears up for the six-month event which starts in October.
Khan's three entrance portals for the event are a futuristic exploration of the traditional "mashrabiya", an elegant design element used across the Middle East region to control light and airflow, and will be part of the studio's wider public-realm contribution.
Each of the structures' doors is 21m high and 10.5m wide. They will lead visitors one of the three tree-filled arrival courtyards designed by Khan for the event's separate districts.
Khan's wider public realm design interweaves a six-kilometre linear park with the entire length of concourse, alongside a running track, walking paths and places to eat.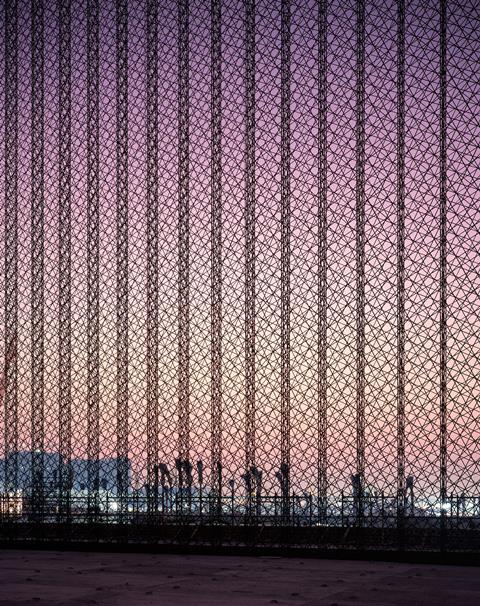 Other elements include seating designed in collaboration with Lebanese typographer Lara Captan as well as water features, plants and trees.
Khan said the portals, which will be ceremonially opened and closed on each of the Expo's 173 days, would be the "first and last encountering moment" for all visitors.
"Designing the public realm for Expo 2020 Dubai is a seminal moment for my practice; each aspect of the design invites visitors to immerse themselves in shared Islamic culture, art and language in dialogue with the future spirit of Expo," he said.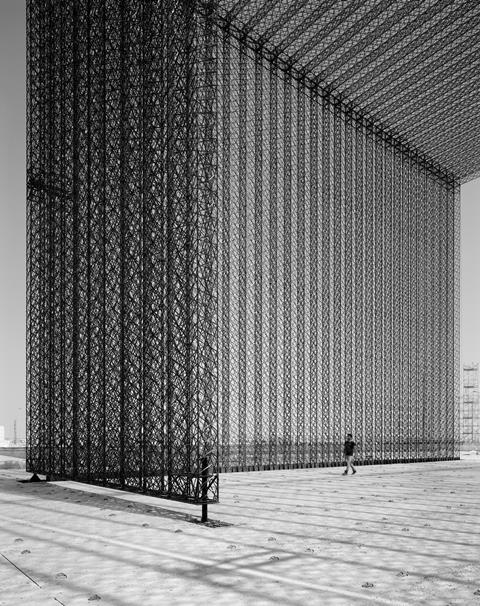 "As visitors explore the many facets of the public realm designs, from the expo entry portals to the seating I made with Lara Captan, I hope it leaves them with an unforgettable sense and experience of place."
After the expo has ended, Khan's streetscape will remain for a new neighbourhood to be named "District 2020".