Andrew Phillips-penned regeneration plans would radically rework part of 1980s Sainsbury's scheme
Nicholas Grimshaw's 1980s mixed-use development focused around a Sainsbury's supermarket in north London should be listed in its entirety to protect it from looming redevelopment, campaign group the Twentieth Century Society has said.
Grimshaw – who was awarded the RIBA Royal Gold Medal last week – designed the high-tech supermarket, 13 homes and a row of studio spaces for a site bounded by the Grand Union Canal and two of Camden's busiest roads.
However recently lodged plans, drawn up by Andrew Phillips Architects, seek the partial demolition of the development's Kentish Town Road office studios for replacement with a new – taller – five-storey scheme that includes more than 5,000sq m of office space, ground-floor shops and six new flats. The supermarket would not be demolished.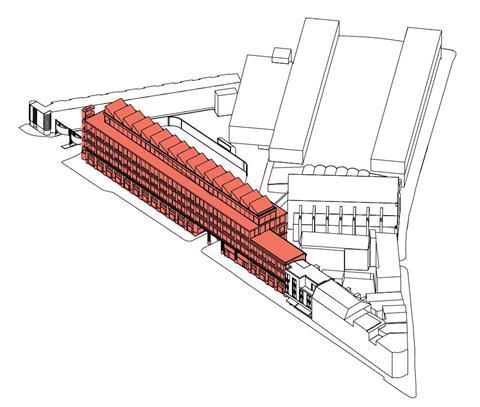 Documents supporting the application on behalf of Camden Mixed Developments said the current office element of Grimshaw's scheme "does not have the same finesse" as the supermarket, and lacked key characteristics of its "high-tech style".
Phillips' design and access statement said the Kentish Town Road element of the Sainsbury's scheme – which is named Grand Union House – attracted "relentless" antisocial behaviour and was "not an example of a rare building type nor does it represent a nationally important nor localised industry".
The project team's proposals would entail stripping the current building back to its concrete elements and creating a new structure from the first floor upwards.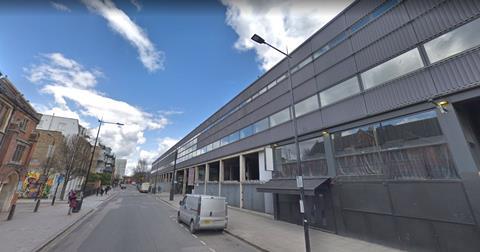 In a letter objecting to the plans, C20 Society caseworker Grace Etherington told Camden council planners that the Sainsbury's development was groundbreaking both in being one of the nation's first mixed-use supermarket schemes in an urban environment and in terms of Grimshaw's design.
"It is our view that the complexity of the site is a key aspect of the design's success," she said.
"Camden's insistence on a variety of uses within the site, Grimshaw's use of new structural techniques in the supermarket building and the whole scheme's striking aesthetic propelled the scheme to acclaim.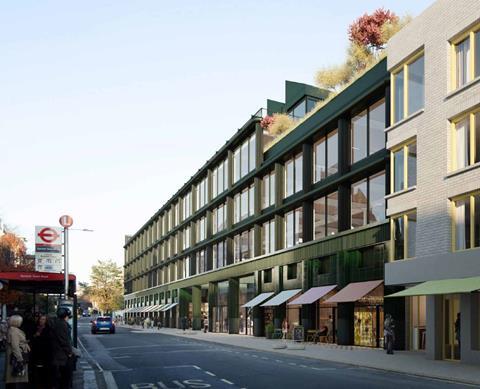 "We consider it vital that this aesthetic is retained across the site to reflect the architect's skill in adapting industrial design techniques to fit a range of building types and functions in a challenging setting."
Etheridge said the C20 Society had submitted an application to Historic England to list the whole Sainsbury's site at grade II and was urging Camden council to wait for a decision from the heritage advisor before determining the Andrew Phillips application.
The society is also seeking the listing of Grimshaw's Waterloo International Terminal and predicted the number of listed high-tech buildings would "increase greatly in coming years" as rare examples of industrial design methods stood out as worthy of protection and celebration.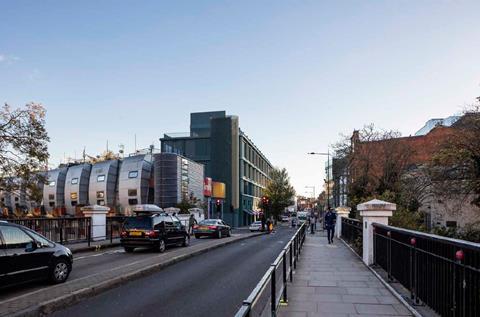 Postscript
Andrew Phillips Architects' renders are all by The Boundary