From working on major infrastructure projects, to embracing the growing role of First Nations communities, architects moving to Australia will find an exciting and diverse career landscape, writes Mark Middleton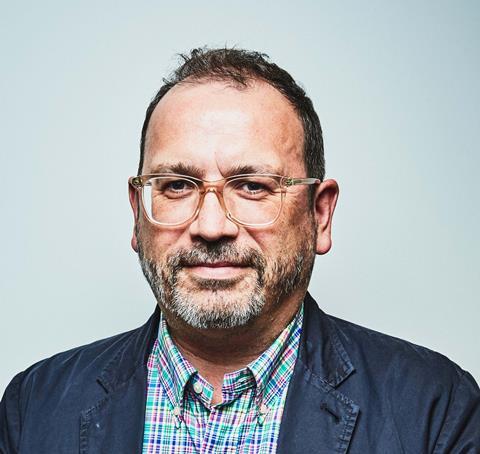 New mutual recognition agreements (MRAs) for architectural qualifications are now a reality between the UK and the US, and as of the 25th of May, between the UK and both Australia and New Zealand. In early May I met Alan Kershaw, chair of the Architects Registration Board (ARB) in our Sydney studio and we discussed the significance of the agreement and then celebrated at an event hosted by the British Consulate.
There was unanimity amongst all those in attendance that the MRA is good news for UK and Australian architects.
The change is important because this step cuts out the previous demented treasure hunt to source transcripts, and examples of work from your architectural studies – in my case long lost over three decades ago – to establish evidence of educational compliance. Following this there was also an interview and for some an exam, before issuing a new license. But this is no longer required.
Put simply, the MRA allows the ARB to issue a certificate of competence, which confirms all qualifications and your registration in the UK. This can then be submitted to registration boards in the US, Australia or New Zealand to start the licensing process in those countries.
My previous column highlighted the differences between working in the US and the UK, and here is the promised companion piece about Australia.
Phenomenological geographer Edward Relph would classify me as an existential insider; I live in Sydney but I'm not Australian, and as such I am new to its customs and cultures. I consider myself, however, an informed outsider with a perspective drawn from a long association with the country.
Salaries are around 30% higher than the UK but then so is the cost of living
It is 20 years since I helped win our first project in Australia – Southern Cross Station in Melbourne – which established Grimshaw here, and I have visited every year until I "pandemigrated" in 2020. I am happy to share my experiences but keen to avoid being cast as an established stereotype, such as a "whingeing pom" or a "know it all Brit".
My new home is a great place to live, abundant with natural beauty, great weather, amazing food and wine, and a less stressful everyday life when compared to the UK, but it is a bit far away. Those that make the change find it hard to beat, and we have many internal transfers within Grimshaw to testify to that.
Salaries are around 30% higher than the UK but then so is the cost of living. Getting a work visa is straightforward, especially for those under 35, and the 2021 UK-Australia free trade agreement could make it even easier for everyone else.
With many Australian cities and the federal government predicting a need for net migration to be above 100,000 people, per city, per year, there is plenty of opportunity.
The nation is organised very differently to the UK – there is one federal government, six states and two territories, which have their own legislatures, elected officials, terms of office, and spheres of influence. State governments determine policies, programmes, and budgets for health, transport, housing, planning, and education, while the federal government deals with defence, foreign policy, and immigration.
"…initiatives such as HS2 can appear like characters from a silent movie, whose progress is impeded by a barrage of policy pianos and barrels thrown from the back of a parliamentary charabanc"
While Australian federal politics has a bruising reputation globally, this hasn't affected the progress of state funded projects. From the hospitals programme in Queensland or metro expansions in New South Wales (NSW) and Victoria, the stability and progress of these public projects is in stark contrast to the UK, where initiatives such as HS2 can appear like characters from a silent movie, whose progress is impeded by a barrage of policy pianos and barrels thrown from the back of a parliamentary charabanc.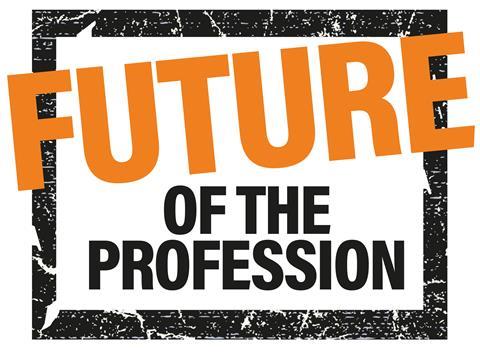 The construction sector here is evolving, attracting big offshore players from Europe keen to make a splash on large scale projects, who see Australia as a "safe" market.
Australian cities are widely spread by distance and each has their own identity. This applies to all cities or states, and is the reason why we have studios in Melbourne, Victoria and Sydney, NSW with staff on the ground in Perth, Western Australia and Adelaide in South Australia.
There are some other UK architectural studios with a presence in the country, but few have managed to create any sustained success. I think that to attain that achievement, you need a meaningful commitment and investment in your resident city and must have the requisite scale and authenticity to do the work.
Whatever the pros and cons of competition it's a reality of global architectural practice
A notable difference in winning work is Sydney's Design Excellence process (mentioned as distinct from the state-run process which is similar but initiated later). Emerging around the time of the Olympics in 2000, as an optional competitive process which could be undertaken at the concept design stage of new projects, it is entered into in return for the developer receiving permission for additional floor space ratio or height (the quid pro quo for developers putting more emphasis on design quality).
Judged by a panel consisting of the city architect, developer, and invited experts, its aim is to lift the design quality of significant new buildings and to diversify the field of architectural practices engaged in the city. Its impact has been successful; markedly improving the consideration of design quality in buildings and the wider urban environment.
It's also been good for architects because, if invited, your studio gets a shot at a significant project. But the challenge is the same here as with any competitive design process – inherently there is a lot of wasted creative capital as only one of six firms wins, and the rest get consigned to the unbuilt graveyard.
There is also a risk because at the end of the design excellence process the City of Sydney and the developer must use the selected design, even if doubts later arise. Sometimes the outcome is inspired and innovative but if it's not a starchitect's best work then you're stuck with it. In my opinion, there are one or two recent bad examples of just that in the CBD.
Whatever the pros and cons of competition it's a reality of global architectural practice, and a price worth paying because it has demonstrably improved quality.
First Nations engagement and inclusion
In terms of design process, the greatest difference with the UK is that First Nations engagement and inclusion is now a major part of any project in Australia. All states have guidelines and government initiatives to encourage consultation with, and contributions from, First Nations designers, artists, and local communities into planning, design, and delivery of built environment projects.
Any work like this inevitably engages with Australia's history of colonisation, especially in Sydney which was the first point of contact and was the capital of the colony. For those in the UK who haven't experienced the obligations and opportunities of working with First Nations communities, it's worth me briefly explaining what this means.
Architecture and urban planning in NSW are guided by a framework called Connecting with Country, which has come out of the Office of the Government Architect. "Country" is a term which refers to the lands, waters, skies, as well as the energy and spaces in between, to which First Nations people are connected through ancestral ties and kinship systems.
It's a concept that tries to capture the deep connection that Australia's many Aboriginal and Torres Straight islanders have with this land, developed over the 60,000 years that they have lived here – commonly accepted as the longest continuing cultures on the planet.
The intention is to use design to construct narratives, tell stories, reconnect, and restore priorities through a meaningful connection with First Nations communities. The First Nations' relationships with Country are grounded in reciprocity, which is about mutual respect and exchange, recognising that they have promoted sustainable thinking as part of their culture for thousands of years.
There are many interesting differences to working in Australia and I have highlighted only a few
To date, my limited experience with the Connecting with Country framework has been incredibly rewarding, but it's an emergent process. My observation is that it is often initiated too late in the process, after the direction of travel is set making the integration of ideas challenging, with a small group of overworked First Nations consultants hurried into their contributions.
If this is to improve, then the engagement with Country needs to be started at a project's inception, and included as part of the architect's brief. One strong benefit of this would be that to enable First Nations designers, architects, and artists to work as skilled experts in response to the brief, not just as designers with obligations to engage their communities.
It's worth noting that these emergent processes in Australia are informed by other longer standing processes of working with indigenous communities in other colonised countries, including our neighbours in Aotearoa New Zealand, where similar processes have been in place for longer.
There are many interesting differences to working in Australia and I have highlighted only a few.
Like any, young fast-developing economy there are several speeds running simultaneously, from inspiringly progressive to frustratingly orthodox, all of which touch and influence design. These combine to create a dynamic environment, which makes Australian practice different, challenging, and worthwhile.
Postscript
Mark Middleton is group managing partner at Grimshaw. He is based in Sydney