Nervous clients want their architects to have 'experience', while patrons judge the quality, says Phil Coffey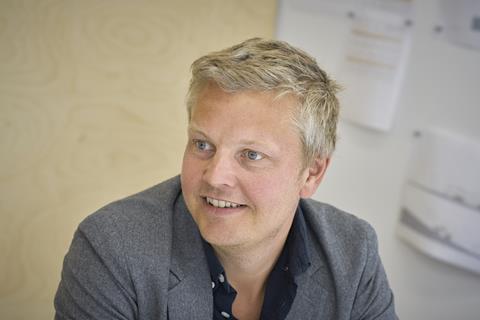 Having completed a 400,000sq ft office masterplan in China, a 20,000sq ft office refurb in London and some modestly sized houses across the UK our studio was grateful to be invited to interview for a members' room. We had never done one before. A full 400sq ft, a 20x20ft members' room for a well-known institution in London. We showed our portfolio, the interview went well and we awaited the call.
Architects go through this daily: interviewing, excitement, awaiting an answer. Whether it be Ojeus, invited competitions, open competitions, straight-forward contact or recommendation we are questioned about our previous projects. And quite rightly so. Investors need reassurance. If it was my money I'd ask the same question: "Do you have the experience?"
So what constitutes "experience"?
Charles Rennie Macintosh won the design competition for the Glasgow School of Art in 1896 at 28 and went on to build it. Maybe being young, enthusiastic, ambitious with a great deal of talent can get you through? But will modern architects with little built work understand the complexity and detail of larger buildings to protect clients from the pitfalls of construction?
Bjarke Ingels was recently quoted as saying you only need to have done something once, to say you have experience. But, as the saying goes, one time is chance, two times is coincidence and three times is a pattern. The Ojeu process certainly seems to agree, with three project examples normally the minimum. I'm still waiting for the ultimate question, "Have you built the same-sized building, with the same programme for the same budget on the same site in the last two years?"
At the other end of an architectural life, one of the few men who must find joy in choosing his Ojeu examples, IM Pei, a centenarian, was asked what it feels like to have a much larger body of work than Corbusier? His response: "It doesn't matter, because none of mine are anywhere near as good as his."
So perhaps the number of projects isn't relevant, perhaps it's the quality that counts. A lot of architects have a great deal of experience of simply making good buildings. Rarely are buildings made more than once, so the truly relevant experience of being an architect is whether you have the wherewithal to build something that you haven't before.
Perhaps once, twice or thrice is no better than never.
In deep discussions with the late Bryan Avery, he would argue there are clients and patrons. Patrons would care less about your experience and more about your architectural ability. Perhaps in today's world we need to turn clients into patrons?
There are plenty of open, ambitious clients out there willing to take a chance and plenty of them waiting to be enthused and convinced to give architects with no previous "experience" a chance. It's up to us to convince them that the process of making architecture is all the experience we need.
Having said that, it doesn't always work. That small room we interviewed for? Disappointingly they went with someone else, and I quote, "with more experience of members' rooms".