Profession 'under tremendous threat' because of commercial pressures
Architecture is a profession under siege, the curators of this year's Venice Biennale have warned.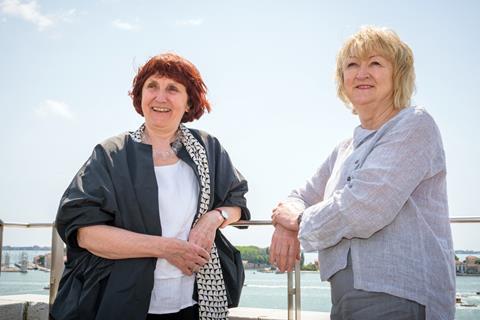 Its position straddling commerce and culture makes it very vulnerable, said Yvonne Farrell and Shelley McNamara as they unveiled their plans for the 16th edition of the architecture festival.
The profession faces a "tremendous threat", said the founders of Irish practice Grafton at yesterday's press conference in London.
Without cultural support and enlightened clients the slice of the pizza – or "the chance to influence policy and how the world is made" – will keep getting smaller, they said.
Society needs to value architects but architects also need to believe in themselves, Farrell told BD afterwards.
"It's an incredible profession," she said. "It spans pipes to culture. But it's under siege. We need to nurture it like a flame.
"Other professions are so logical but architecture has a cultural component that, unless you have recipients on the other side, can be seen as being non-essential.
"There's the pressure of pounds, shillings and pence. Architecture is a valuable profession and you need exceptional clients that realise the cultural legacy of each building," she added.
She warned that as projects got bigger they tended to be scooped up by large commercial offices, bypassing "architects of extreme talent".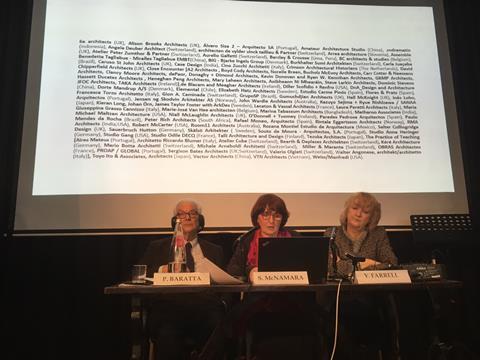 McNamara added: "Paolo [Baratta, the biennale president] said to us, 'We all know architecture is the last goddess'. We thought architects often sound like they are complaining when they say architecture is not valued but he presented it to us as a fact that it's not valued. And that's our experience in so many cases."
She said Hanif Kara had shared some "very depressing but insightful statistical analysis of how much the slice of power of the architect was being diminished".
"How can we operate in that world where commerce is primary and culture is secondary?" she asked.
"We always feel we are operating in a very small space looking for a client with a vision who will hopefully ask us to make a project. We can't operate without people who will commission us.
"There are so many commissions one doesn't have access to as an architect because they are not wanted or invited.
"But what is still incredibly strong about the profession is how good architects, irrespective of how modest a project is, can make so much from it through belief in architecture and the project."