A new book by Hamza Shaikh explores the outer limits of architectural illustration and reminds Karl Singporewala of the value of print in a digital age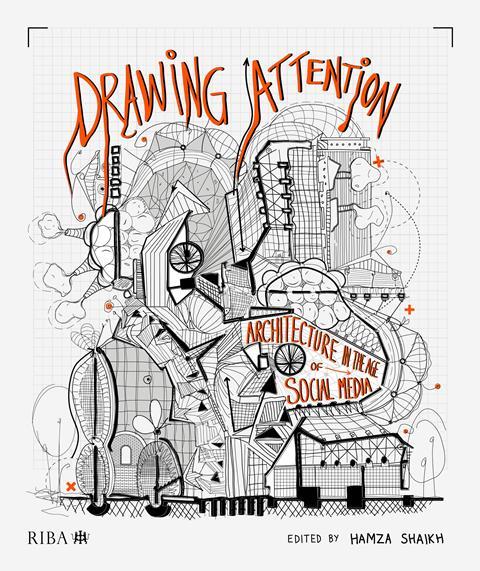 I had to pick up and read Drawing Attention: Architecture in the Age of Social Media three times to understand all that it offers.
The first time I went through the book, I took it at face value - a demystifying book on illustration technique, which I would say is largely aimed at students; with step-by-step guides. As the blurb says, 'How did you do that drawing? What software did you use? What's your process?'. The contributors (the illustrators) share and answer these questions well.
The second time I went through the book, I used the tiny QR codes to view each of the 20+ contributor's Instagram pages. It is here that I realised just how big the world of social media architectural illustration really is. At the date of publication, the contributors have a combined Instagram following of over 861.2K followers (and that's still growing).
The ability to 'instantly' promote this new book to over three-quarters of a million people, amounts to a ludicrous/lucrative [delete as appropriate] potential of free advertising. These types of figures are a publisher's dream and would have made the decision to publish the book a no brainer.
So, what does the book do, which Instagram can't?
However, scratch the surface of these follower figures and put into perspective that the RIBA estimate there are currently only 15,500 architecture students in the UK, furthermore there are only around 50,000 architects currently on the ARB register. It starts to paint a different picture on potential numbers.
The book provides one tutorial per contributor, while Instagram allows each of the contributors to 'publish' a new tutorial every day! So, what does the book do, which Instagram can't? That question wasn't apparent to me on my second reading. I kept coming back to the romance associated with a physical book. I love a physical book, but that doesn't justify its necessity, especially when the platform the book is referring to (Instagram), does everything the book does – multiplied by a million.
After I went down this rabbit-hole on Instagram of endless 'beautiful' architectural drawings, techniques, how-to guides and rollercoaster type bite-size video reels – I put down the phone and went through the book again in detail for a third time…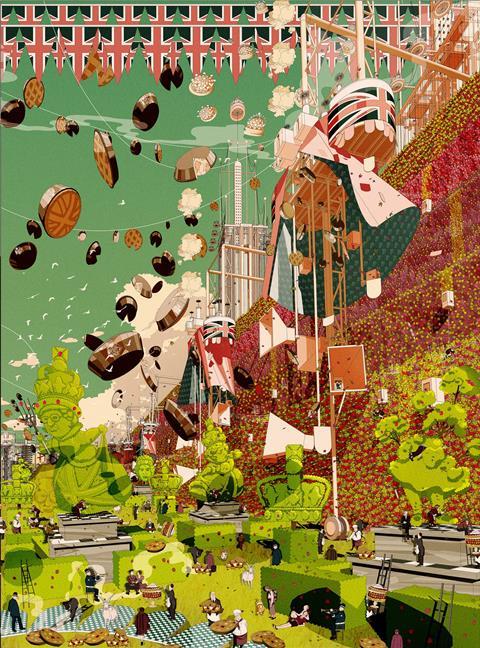 We live in a world where the phone in your pocket gives you access to EVERYTHING, ALL AT ONCE. We really are living through a new age of enlightenment (with the occasional soft spot for videos of cute cats). And in this new world, we need curators… And that's where author Hamza Shaikh has succeeded the most, by bringing together this group, which in itself is made up of these multi-thousand community groups which each individual contributor has forged.
This is clearly a very well researched list on Shaikh's favourite architectural illustrators. And it's that curation, the 'cutting through the noise', that is so vital here. In a world so focused on quantity, Shaikh here is showing us a small snippet of some quality. This book is a launch-pad into a world of architectural illustration and a short-cut through the rabbit warren of Instagram.
I am really grateful for Shaikh's curation here, as he has introduced me to a world-wide group of individuals who are absolutely smashing architectural illustration. Individuals, who in true acts of camaraderie, are showing you how they are doing what they do.
Anyone worried that step-by-step guides date too quickly should note the following:
A few of the contributors use SketchUp in one form or another! I love how after 20 years this programme (it was a programme before the world started calling them apps) is still the most underrated tool in an architect's arsenal! Also, one of the contributors is Neil Spiller, who's visionary drawings held my own interest as a postgraduate over 16+ years ago. There is something for everyone.
The contributors are from across the globe and include students, practicing architects, academics, professors, and full-time social media illustrators. The architectural eco-system of our profession requires more than just 'architects' from the regulatory world we live in. It needs these graphic designers, illustrators, storytellers, etc.
However, I think this is a book that architecture students will benefit from the most. It won't make you a better designer, but it will encourage you to pick up your pencil / pen / apple pencil, and will certainly help with your communication skills. The tips and processes are all useful, and then there is always the option to dive down into that rabbit-hole.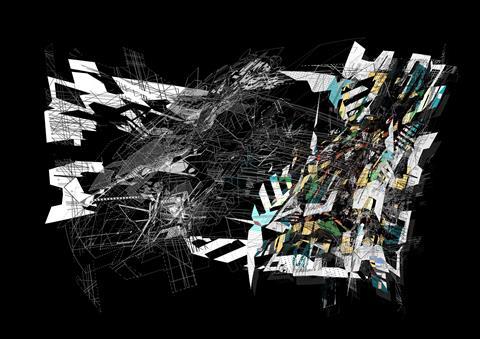 Postscript
Drawing Attention: Architecture in the Age of Social Media by Hamza Shaikh is published by RIBA Publishing.
Karl Singporewala RIBA RWA is an academician at the Royal West Academy of Art and director designate at LTS Architects, London. His artwork is held in private and public collections world-wide.