Joe Morris celebrates Old Street roundabout and warns that careless redevelopment plans could imperil the very things that bring it life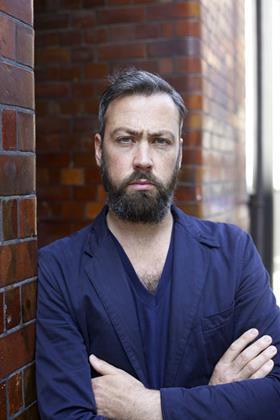 Each morning tens of thousands of commuters spew out from the escalator at Old Street Underground Station and invade the surrounding streetscapes of Shoreditch, Hoxton, Clerkenwell and the City of London beyond. Some 23 million trips into and out of the station each year raise this humble subterranean transport node to the status of Mecca for the burgeoning tech and creative industries which proliferate here.
What is it about Old Street roundabout? At face value, it's a nasty piece of transport infrastructure, a gyratory on the nexus between City Road and Old Street. It is a place you pass through: below ground by tube; above ground by car, bus or bike. It is one of London's most notorious black spots for cyclist deaths. It doesn't appear to be a place people linger in. As far as being a memorable landmark goes, the first-time visitor to this part of London may well wonder what all the fuss is about or, frankly, may miss the thing altogether. There is no street-level station building: access is only possible by ramps and stairs to the station entrance which is next to a small shopping parade beneath. All that is visible from the street are ventilation stacks and a giant interactive digital advertising hoarding hung high above.
It is also the epicentre of Tech City, erroneously coined Silicon Roundabout following an announcement by David Cameron in 2014. This piece of political spin coincided with a building boom as a continuous progression of development has changed the area dramatically. AHMM's White Collar Factory for the housewife's favourite developer, Derwent London, is on the south-west corner. The same architect is behind The Bower for Helical Bar on the north side. This includes a new footpath linking Old Street to the Old Fountain public house on Baldwin Street along with a host of coffee roasters, burger joints, beer houses, management offices.
For all this bravado and chest pumping, there are still moments where the intimacy of what made Old Street special persists
These two developments, simultaneously under construction, frame Tonkin Liu's Promenade of Light, the more painterly name for the Old Street regeneration project, built in partnership with Islington council, EC1 NDC (New Deals for Communities) and Transport for London, and completed in 2006. This runs westwards along the northern edge of Old Street from the roundabout to Bath Street. This humble piece of public realm is perhaps the pearl in the ugly oyster. Described by Tonkin Liu as "…a celebration of walking and of community" it includes 18 trees, each intended to offer space in celebration of diversity. Around the trees sit stone rings for seating and planting which help protect the trees and mark them as special. These simple gestures offer the chance for momentary pause, fostering the idea of micro-communities that cluster under the shelter of the trees. "Commuters, shoppers, couriers, school children, elderly, office workers, families. Each inhabit different sections of the promenade at different times of day."
Then there is TP Bennett's dubious Bezier development, delivered by DGA Architects for Tudorvale Properties, nominated for the 2010 Carbuncle Cup, and simultaneously coined The Pineapples, The Grenades and The Bum-Cheeks. This bulbous building rubs its distended body alongside the equally curious Inmarsat House occupied by the self-appointed "industry leader and pioneer of mobile satellite communications, powering global connectivity for nearly four decades"; a building whose roots are clearly post-modernist pomp and which is in some ways more honestly celebratory than the many other buildings in its vicinity.
Drift northwards and you get a sense of the change. There is the somewhat disorientating M by Montcalm hotel, a Squire & Partners design delivered in collaboration with executive architects 5Plus, completed in 2015 and nominated for the Carbuncle Cup that year; a weirdly disorientating eruption on the corner of City Road and Provost Street, described by the architects as "…a striking facade which expresses the idea of the optical and the visual" given its proximity to Moorfields Eye Hospital. A building of startling self-importance and seeming little contextual empathy save for the aforementioned tenuous narrative.
Battling for attention alongside this is Eagle House by Farrells, completed in 2016, and Islington's answer to Gotham City's neo-art deco. This is a project which stalled for many years, existing as a concrete-framed ruin exposed to the elements – and frankly the better for it.
Both of these are soon to be dwarfed by Ken Shuttleworth's The Atlas Building, a 40-storey residential tower and 11-storey office building on the peninsula between City Road and East Road. Twice the height of Eagle House and Montcalm, it is set to feature, "Twelve architectural 'blades' of varying height… emphasising its verticality and minimising its impact on the skyline" accommodating 302 flats and the usual amenities. Bulky, lumpy, big… posturing.
Yet for all this bravado and chest pumping, there are still moments where the intimacy of what made Old Street special persists. Like a beautiful mole on a familiar face, Shoreditch Grind, an espresso and cocktail bar, is housed in an old black-painted, two-storey drum of a building on the north-west corner. In some ways mirroring the stacks and vent houses in the centre of the roundabout, this curious little structure feels like it brews the very essence of Old Street's historic spirit, enticing a broad mix of young and old/street and corporate, to sup on its house blend and cold press juices. Completely on trend, the raw concrete and brick fabric is exposed along with a Heath Robinson array of conduits and extraction flues. It also houses a recording studio and its very own road-side terrace, for people watching.
In some ways it is this building, its location and the ever-changing immediate context of everything around it that is so London. It is unique, oddly located, quirky. It is matched by the subterranean world below the roundabout; a labyrinthian network of four subways either connecting or interrupting connections between (depending on your stance) Shoreditch, Hoxton, Clerkenwell, Moorgate, the City, St Luke's, Ironmonger Row, Moorfields, Bunhill Cemetery and the fire station. It is here, below ground, where the real cultural spirit of this neck of the woods flourishes: florists, sandwich shops, lifestyle spaces for yoga, urban couture, pop-up coffee shops, newsagents, fruit stalls, bookshops, cobblers, a nightclub called The Magic Roundabout and the ubiquitous public toilets. As with Tonkin Liu's Promenade of Light, this underworld harbours the spirit of community.
As Transport for London continues with its plans for the redevelopment of Old Street roundabout there is a fear that the last vestiges of the entrepreneurial spirit of this precious location will be muscled out by the corporates.
Working alongside a partnership of big local businesses called The Old Street Partnership, TfL wants to turn the roundabout into a peninsula as an extension of the north-west side of Old Street.
It feels to me like Old Street is being consumed by the continuous expansion of gentrified central London as it pushes eastwards.
"We're building on the area's history and character and its fantastic connectivity, to build a thriving new community," the partnership declares on its website.
I can't help but ask: "Is it?"