Britain is incapable of proactively planning for major projects, says Ike Ijeh
Regardless of what anyone might think of Diller Scofidio & Renfro's recently unveiled plans for London's Centre for Music or of the wider issue of whether London needs a new concert hall at all, there is probably one thing on which everyone would agree: if you wanted an ideal location for a new world-class concert hall, then the current site of the Museum of London would not be it.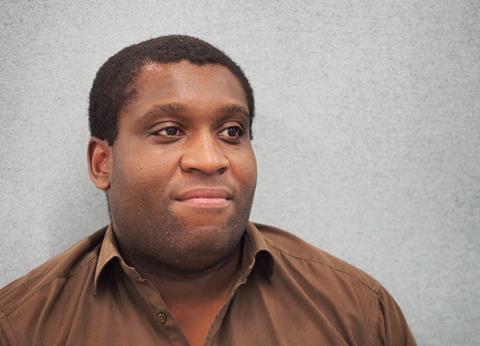 At present, the Museum of London is helplessly impaled on the site of one of central London's most disastrous urban experiments. To one side lies London Wall, essentially a glorified service route whose traffic-dominated street-level experience is so depressing that planners and architects have all but abandoned it in favour of an awkward high-level simulation of public realm that varies from manicured to miserable.
To the north of the current Museum of London site lies the Barbican, now rightly celebrated in many quarters as an exemplar of progressive socio-cultural development but whose labyrinthine high-level walkways suffocate street life and still retain a largely inaccessible and frequently inhospitable public realm vindictively severed from the city that surrounds it.
And, to make matters worse, the museum itself is placed on a roundabout with no direct connection to its surroundings at street level. In order to realise this connection at a higher level, much of the roundabout is forced into a tunnel leading (almost literally) to a dystopian vicious circle where the roundabout forces a high-level link but the high-level link plunges part of the roundabout – and by extension part of an already impoverished public realm – into darkness.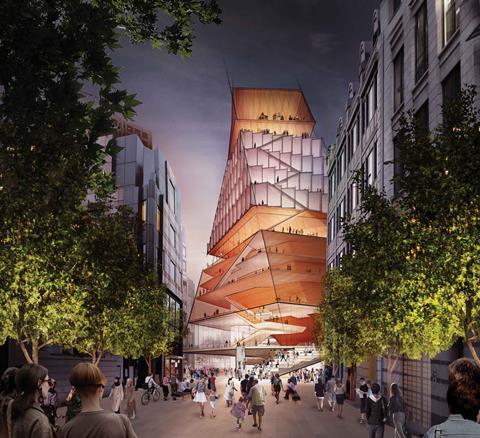 And just when things are bad enough we must then consider the monstrous lump that is Morey Smith's 21-storey 200 Aldersgate office block which overlooks half the roundabout and holds unwarranted dominance over the entire site. Already the sworn enemy of many a Barbican resident whose view of St Paul's it despoils, lamentably the building has been retained in the DS&R's proposals and promises to cast its now familiar spell of overshadowing and spite over any redevelopment plans sought for the area.
Even the Louvre would struggle with a site as mean as this. Anyone who has ever visited the Museum of London can attest to the fact that it contains a fascinating array of social and ceremonial artefacts that chart the captivating history of one of the greatest cities on earth.
Why would a site so unsuitable for occupation by a museum suddenly become suitable for occupation by a concert hall?
But despite its free entrance, there is a glaringly obvious site-based reason why the largest collection of urban history in the world was only the 52nd most popular visitor attraction in the UK in 2017. And the quality of its exhibits has nothing to do with it.
All of which explains why the museum is so desperate to decamp to pastures new at Smithfield. Which in turn begs the rather obvious question: why would a site so unsuitable for occupation by a museum suddenly become suitable for occupation by a concert hall?
Of course constraints drive creativity and all too often a lack of impediment leads to a lack of imagination. Equally, the sheer difficulty and complexity involved in progressing large-scale projects like a national concert hall should never be underestimated and DS&R deserve congratulation for getting this far in the first place. Consequently, it would be unfair to unduly scrutinise their plans at this early stage when they are still likely to undergo significant alteration and refinement.
However, in the plans already released, we can already see worrying signs of how this most difficult of sites has already imposed grave limitations on the design. At present the concert hall appears shaped like some sort of glass ziggurat, a crystalline version of Herzog & de Meuron's Tate Modern Extension that appears not to engage with its horizontal ground-plane as it wriggles upwards and shuffles away from its neighbours because of lack of space.
Equally, the version of new public entrance space we have seen so far appears to be a narrow courtyard route squeezed between two faceless office blocks, one of which appears to be 200 Aldersgate, conveniently tree-obscured. Of course this is an inevitable consequence of the onerous physical limitations of the site. But where is the sense of civic generosity and space one would expect from a major cultural project of this nature?
Almost in recognition of this physical negation, the project has been titled the Centre for Music, essentially a more proletarian and municipally cuddly version of any title that might have included the elitist trigger labels of "Symphony" or "Concert". Equally, the presence of a public performance space at the summit of the building and what appears to be an expansive and extensive arrangement of transparent foyer spaces seem to be worthy attempts to make what could so easily have been an exclusive institutional venue more inclusive and accessible.
But architecture is not solely about labels and it will take more than well-meaning gestures of this kind to conceal the fact that this building is going to be in constant battle with its site and location, at least as they are currently configured.
In a city with a more sensible and mature municipal framework than London's, things might have been done differently. In a city that sought to combine commercial development with cultural expansion perhaps the concert hall would have been located a few hundred yards south in Paternoster Square where it could have formed part of a committed civic plan and set-piece.
But alas, increasingly we live in a city where, just a stone's throw from the Barbican, land and planning rules are magically swept away to build 40-storey office skyscrapers but a world-class concert hall must make do with a leftover roundabout.
Perhaps it was ever thus in London. This was the city, after all, that forced the Royal Opera House to turn its back to Covent Garden Piazza because its cultural aspirations potentially interfered with the business interests of market traders. And yet today both Covent Garden and the Opera House thrive.
But they do so because of three crucial ingredients which the environs of the proposed concert hall lack: exemplary public spaces, humanistic architecture and a thriving street culture. Unless the concert hall proposals are accompanied by a wholesale masterplan strategy to redevelop the surrounding area in this manner and instil in it the street-level connectivity and accessibility it so desperately needs, then the Centre for Music will become yet another expensive folly that owes its existence to convenience rather than conviction.
Postscript
Ike Ijeh is IBP Architecture Writer of the Year