Four practices make RIBA shortlist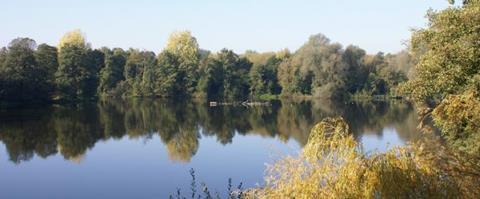 An architectural practice co-founded by a nutritional therapist is in the running to design a visitor centre for Sevenoaks Wildlife Reserve in Kent.
Bilska de Beaupuy was founded by architect Monika Bilska and nutritional therapist Arabella de Beaupuy who "researches and designs nutritious elements and materials in built environment". Previous collaborations include a concept design for a bird hide in Latvia using non-toxic local building materials – mainly timber and reeds – and a shower room in London built with air-filtering plants climbing up a gold-plated trellis.
The practice has now been named as a finalist in the RIBA-run competition to design the Kent Wildlife Trust visitor centre, along with ArkleBoyce Architects, Ben Adams and Studio McLeod.
The brief asks for the new centre, which will be built in a Site of Special Scientific Interest, to contain messaging about nature, health and wellbeing.
John Bennett, chief executive of Kent Wildlife Trust, said the competition captured the imagination of architects around the world.
He said: "We received a great number of submissions. Four stunning designs have been shortlisted that we believe have the potential to realise our ambitions for this beautiful reserve."
However, no images are being released until a public consultation exhibition due to be held in the early spring.
Bennett said the site was the first place in the UK to redevelop an industrial gravel pit expressly to benefit wildlife, an idea that has been much imitated since.
"It is very apt that such a pioneering site has provided the inspiration for these innovative and compelling designs," he said.
"We very much look forward to seeing these shortlisted concepts developed into a living and useable centre that will enhance the reserve and the appreciation of the rich wildlife to be found there."
The centre "will be the first centre of its kind in the country dedicated to connecting people and nature in ways that demonstrate positive benefits for both people and wildlife. It will also raise awareness about the importance of conservation work on our own wellbeing and that of the planet".
The four finalists will now refine their design proposals and present them to the judging panel in April.
The shortlist
• ArkleBoyce Architects
• Ben Adams Architects
• Bilska de Beaupuy
• Studio McLeod