Practices beat ArkleBoyce, Ben Adams and Bilska de Beaupuy to £2m job

Studio McLeod and Ekkist have won the design competition to create a £2m visitor centre for Sevenoaks Wildlife Reserve in Kent.
Client Kent Wildlife Trust had called for a flagship visitor centre with a strong health and wellbeing element. The other shortlisted practices were ArkleBoyce Architects, Ben Adams Architects and Bilska de Beaupuy.
Stevie Rice, head of people engagement at the trust, said the winning proposal "addressed the sensitivities of the site" but had the ability to provide the local community with a space they could use effectively at the same time as "experiencing the wellbeing benefits of connecting with nature".
Lynne Sullivan, of LSA Studio, advised RIBA Competitions on the project. She said the winning design had combined a "sympathetic and poetic approach to the proposed Sevenoaks centre, with a convincingly pragmatic and practical philosophy on spatial organisation and construction".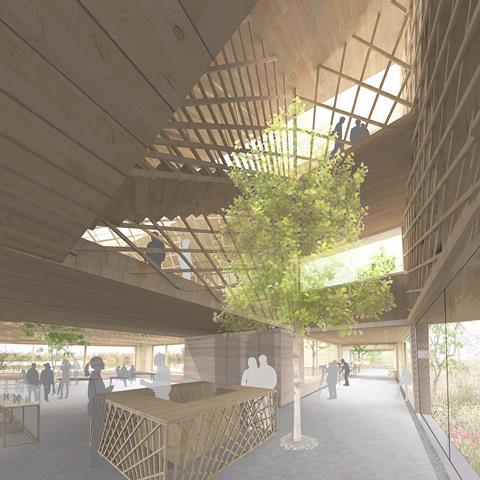 "The 'nestling' forms sit comfortably in the reserve setting, and the proposal is underpinned by a thorough grasp of Kent Wildlife Trust's desire for positive environmental and health impacts," she said.
"The panel felt the team had successfully interpreted the therapeutic ethos of the project by seamlessly integrating these aspects into an architecture which has resonance, relevance and rigour - giving form to Kent Wildlife Trust's ambition to develop an innovative Nature and Wellbeing Centre appropriate for the 21st century."
Sevenoaks Wildlife Reserve is 73ha of woodland, lakes, ponds and reedbeds and is almost entirely man-made. It was the first place in the UK to redevelop an industrial gravel pit expressly to benefit wildlife, an idea that has been much imitated since.