Late architect's work to be showcased in permanent venues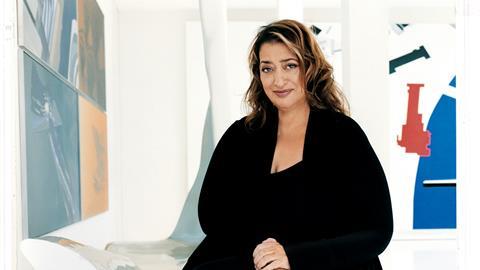 The Zaha Hadid Foundation has announced plans to create a permanent gallery, museum and study centre in central London six years after its founder's sudden death.
They will house a collection of 10,000 works by or relating to Zaha Hadid, from paintings and models to jewellery and furniture, and will also contain offices from which a programme of research, events and educational bursaries will be organised.
The new facilities will be in two locations – the former Design Museum at Shad Thames and Bowling Green Lane, Clerkenwell, which was until last year the headquarters of the practice founded by Zaha Hadid in 1979. ZHA moved to nearby Goswell Road in the summer, saying the Victorian school building was not suitable for post-pandemic working practices.
The foundation (ZHF), which was established by Zaha Hadid in 2013, has now appointed a director, Paul Greenhalgh, and other senior members of staff. Four further vacancies are being advertised.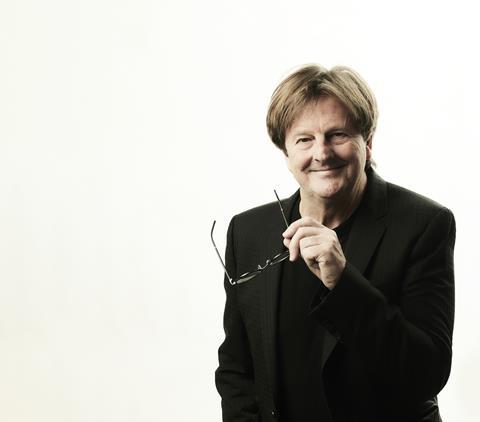 As well as a museum and gallery, the foundation said it was planning to create a learning centre, research facility and think tank "dedicated to promoting Zaha Hadid, modern and contemporary architecture, design and related arts" physically and online.
Hadid, who died in March 2016, was an artist and designer as well as an architect. Born in Iraq, she moved to Beirut before settling in London and had spoken about the battles she faced as an Arab woman to make headway in the profession.
Part of the foundation's purpose is to award bursaries to help young people of colour become architects.
In a statement it said: "[Zaha's] rise to global prominence was by no means an easy one. In this spirit, ZHF will actively support young people and students from diverse and complex backgrounds in their quest to become architects, designers and scholars."
A spokesperson said the planning was at early stage and declined to say when or how architects would be engaged to convert the buildings.
No date was given for the completion of the first phase of work, when the foundation is set to open to the public.
Hadid bought the former banana warehouse at Shad Thames in 2013 for an estimated £4m to £7m. She wanted it to become a permanent archive of her work after the Design Museum moved to Kensington in 2015. Design Museum co-founder Stephen Bayley said at the time it would be "perfect for someone who wanted a ready-made museum".
The foundation blamed Hadid's untimely death for the delay in getting up and running. But progress was also hampered by the bitter feud that erupted in 2018 between its directors Peter Palumbo, Brian Clarke and Rana Hadid – and Patrik Schumacher, Hadid's successor at the helm of ZHA.
This landed in the High Court amid a myriad of accusations that each side was trying to control her legacy. Much of the dispute was eventually agreed out of court, such as that the bulk of Hadid's assets would go to the Zaha Hadid Foundation which also receives an annual payment from ZHA for the use of Hadid's name.
Professor Greenhalgh, an art historian who was director of Norman Foster's Sainsbury Centre at the University of East Anglia as well as working at the V&A and institutions in the US and Canada, said it was an "honour" to be leading the foundation in its inaugural phase.
"We intend to preserve the magnificent creative legacy of Zaha, by making publicly available our unrivalled collection of her works, and presenting these to the world through exhibitions at home and internationally," he said.
"In the creative and intellectual spirit of Zaha, we will also address the condition of architecture and related arts of our times, through education and research programmes. Zaha loved to teach and to promote understanding of Modern architecture and art. She constantly sought to give access to the world of architecture and design to young people and a wider public. Through programmes of bursaries, grants, and awards, ZHF will operate in this same spirit."