Architect's 'radical' vision for the future of London to be displayed to the public for the first time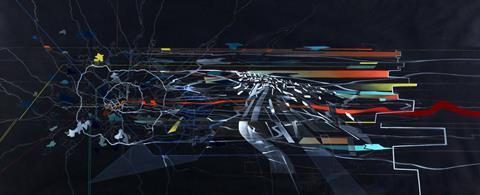 An exhibition of Zaha Hadid's radical vision for London opens today at the late architect's former Clerkenwell office.
Zaha Hadid: Reimagining London is the first exhibition to be held by the Zaha Hadid Foundation, the charitable organisation founded in 2013 by Hadid and fully launched earlier this year.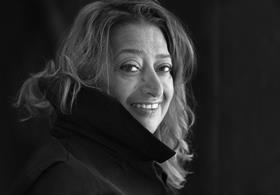 Part of the London Festival of Architecture, the exhibition will display rare and unseen works from Hadid's 40-year career revealing what she thought the capital could look like in the future.
It is the first time that the exhibits, which include personal sketchbooks, paintings, drawings, collages and models, have been assembled in public.
The centrepiece is a large-scale painting called 'London 2066', which envisions London 75 years into the future with the centre of the city stretched out to the east.
Despite Hadid working and living in London since her emigration from Iraq in 1972, relatively few of her works can be found in the capital.
But the foundation said the architect had always been "profoundly inspired by London's complex cityscape", with her conceptual designs both "slicing through and layering on top of" the city's urban landscape.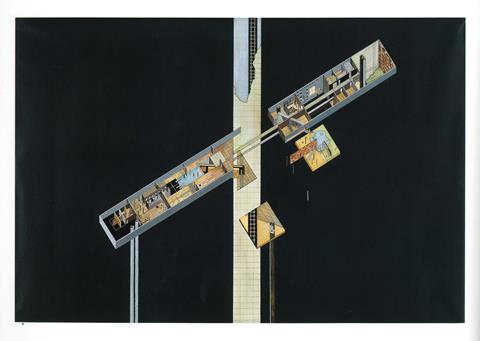 The exhibition has been curated by students from the Courtauld Insitute of Art's MA programme 'Curating the Art Museum', and organised in collaboration with the Zaha Hadid Foundation.
The foundation's director Paul GreenHalgh said the aim is to "facilitate the work of architects, designers, artists, scholars, and the general public alike, in order to advance knowledge across the creative sector".
He added: "This exhibition by the Courtauld's MA Curating students is the first in a series of creative collaborations with educational partners.'
The exhibition will also include a series of live events, including a talk with British architect Nigel Coates and a panel discussion on the intersection between architecture and gender.
The development of the Zaha Hadid Foundation was interrupted by Hadid's death in 2016, with a director and senior team not appointed until last year.
Housed in two buildings in London, it has a collection of around 10,000 works and is currently undergoing a process of making the material accessible in an online database.