Scheme's apartments will house up to 36 students each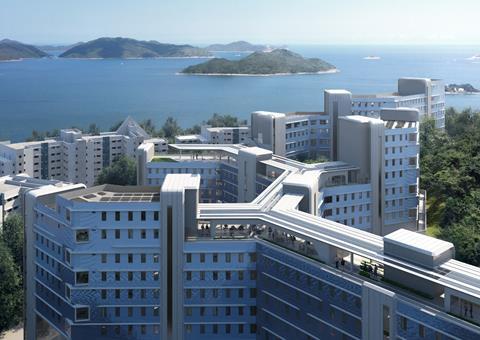 Zaha Hadid Architects has unveiled the designs of a student accommodation scheme in Hong Kong which will house up to 36 students in a single apartment.
Designed in collaboration with Hong Kong practice Leigh & Orange, the halls of residence for the Hong Kong University of Science and Technology (HKUST) will have room for more than 1,500 students when completed in 2023.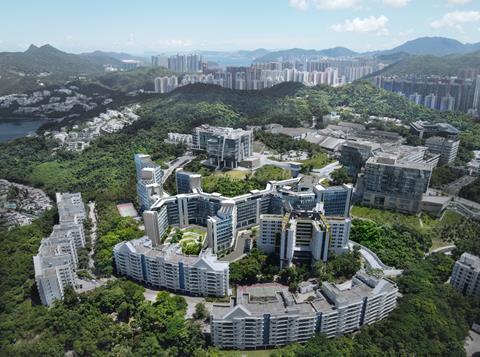 The development's 35,500sq m of accommodation is split into three apartment types, with the smallest housing 18 students, another housing 27 students and the largest housing up to 36 students within a single "household".
Zaha Hadid said the arrangement will encourage "a sense of ownership and cohesion", adding that privacy and spatial equality had been the "primary drivers" behind the design of the bedrooms.
The 36- and 27-bed apartments each contain study lounges and a shared kitchen, with the 36-bed apartments ranging across two floors and including a double-height living space. Bedrooms in all apartment types will be separated from communal spaces by an extra door to reduce noise.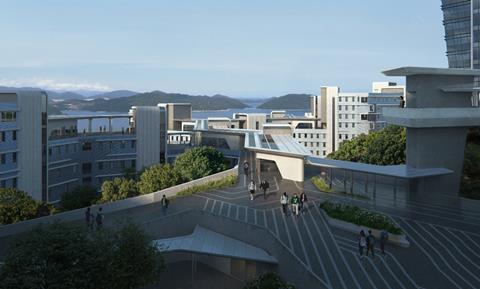 The architect said there was an "urgent demand" for new student accommodation at HKUST, which is one of the fastest-growing universities in the world.
Occupying a steeply sloping hill site south east of the university's campus on the coast of Hong Kong's Clear Water Bay peninsula, the scheme encompasses 25m of level difference from top to bottom.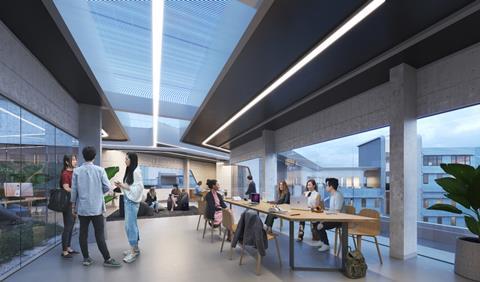 Walkways on the rooftops of the buildings have been designed as the primary routes to get around the scheme so students and staff do not need to traverse the site's hilly terrain.
BIM has been used to refine various elements of the design, including the shape of the scheme's solar shading fins according to the level of exposure to the sun received by each facade.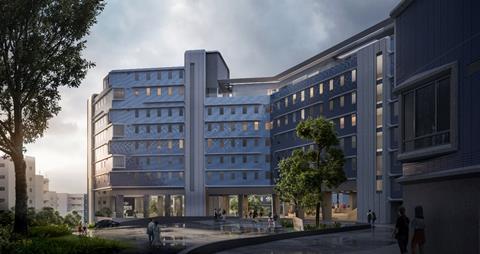 The same digital mapping techniques have been used to design the colours of ceramic tiles applied to the facades depending on levels of sun exposure, creating, said the architect, a continuous mural visualising the scheme's varying microclimates.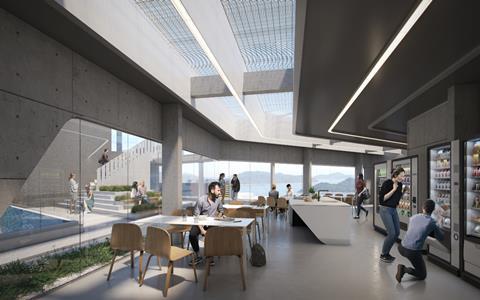 Hong Kong practice Earthasia, founded by British architect Jon Prescott in 1981, was on the project team as landscape architect along with engineering and facade consultant WSP.
Founded in 1991, HKUST is consistently ranked among the best universities in Asia and has an international intake, with more than half of the university's 16,000 students enrolled in the 2019-20 academic year coming from overseas.