Visual artist will shadow architects and create work in response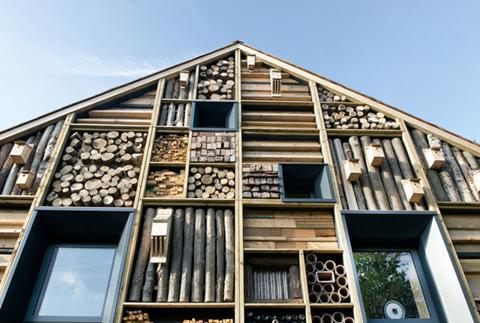 Sarah Wigglesworth Architects is to appoint an artist in residence to mark the practice's 25th anniversary next year.
The artist will be offered space in the practice's self-designed award-winning studio, Stock Orchard Street in Islington, and a stipend of £2,500 to cover time, materials and travel.
The successful applicant will be expected to spend between three and six months engaging with the practice on a part-time basis, such as shadowing staff on site and in meetings.
The work produced will be expected to respond to any aspect of the practice's work that the artist finds most interesting – whether the process leading to design development or occupants' responses to a finished building.
"We invite applications from visual artists to use the space offered by this residency in order to create work in response to our practice, its outputs and/or its ethos and context," said a statement from the practice.
"We want the output to express or reflect one or more aspects of our beliefs and goals, contributing to the discourse we engage in about our processes, architectural practice in general, the context that gives rise to the built environment, design methods, collaborations and the specific architecture/built environment produced by SWA."
The judges will be the artist Nina Pope of Somewhere; Alex Schady, director of the art programme at Central St Martins; Sarah Wigglesworth and Rachel Stanley, residency administrator and artist, both from SWA.
Applications for the residency, which starts on March 1, close on January 28. How to apply for the Sarah Wigglesworth Architects artist-in-residence programme.