Competition will lead to creation of tiny public spaces
A design competition for a string of miniature landscaped spaces – or parklets – has been announced by the London Festival of Architecture and the City corporation.
The winning schemes will turn kerbside spots across the Square Mile into places of rest during this summer's festival (LFA) in June.
Each parklet will have a £6,500 budget and winners will receive an honorarium of £250.
The deadline for initial expressions of interest is midday on Thursday 7 February.
The jury – which includes members of the City's public realm team, LFA director Tamsie Thomson and Jennifer Dixon from Aecom – will then invite up to six finalists to develop a design concept.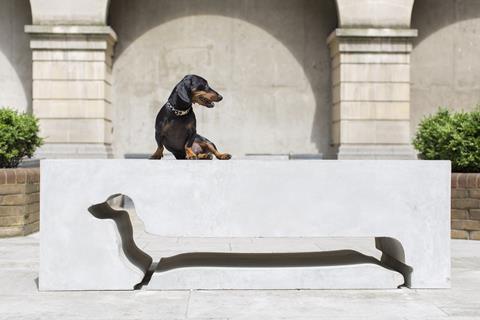 Thomson said: "As the LFA explores the theme of 'boundaries' in 2019, the City Parklets project promises not only to bring joy and colour to the City next summer, but also to provoke thinking about how architects can bridge the gap between disused space and productive use."
Patrick McEvoy from Prewett Bizley, one of the winners of last year's competition for festival benches, said: "City Benches was especially exciting because the brief involved working at a scale where there was a lot of room for experimentation.
"Furthermore, as a young designer, designing a public installation within the City of London was an extraordinary opportunity. The reception in the architectural press was overwhelming and the project has inspired me to explore a more playful approach to architecture."