Numbers of self-isloating workers expected to close some jobs but latest data says news is better on supply chain issues
The rapid spread of the Omicron variant of coronavirus put the brakes on the industry's ongoing recovery last month with warnings growing that sites may have to temporarily close if too many workers are being forced to self-isolate under new covid rules.
According to the latest IHS Markit/CIPS report for construction output, the growing number of cases and people being forced to self-isolate blunted growth in December with the index posting a score 54.3 – down from 55.5 in November – which was the weakest growth for three months.
Architects have told Building Design that delays caused by construction workers isolating - rather than outright site closures - are the main problem they are facing at the moment.
Omicron first appeared in late November and Tim Moore, director at IHS Markit, which compiles the survey said: "UK construction companies ended last year on a slightly weaker footing as renewed pandemic restrictions held back the recovery, especially in commercial work and civil engineering. Some firms commented on disruption from rising covid-19 cases."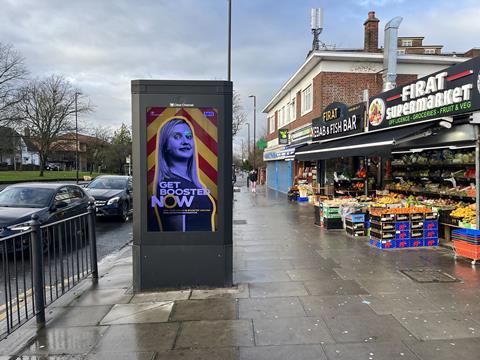 Max Jones, a director of Lloyds Bank's infrastructure and construction team, added: "While Omicron is front of mind for contractors, it's not the threat of a full lockdown, which looks peripheral, but a surge in cases that could halt work on projects that's the worry. If that combines with a weather-induced slowdown it could make for a volatile start to the new year."
The chief executive of Scape, Mark Robinson, admitted that sites could find it difficult to plug gaps if workers were forced to quarantine at home in droves. He said: "As with other sectors, rising Omicron case numbers will further squeeze the supply of labour."
And KPMG head of infrastructure, building and construction Jan Crosby warned: "Any tightening of restrictions or workers needing to self-isolate will likely result in project delays or even the temporary closure of some sites."
The number of NHS England staff off sick with covid at the start of the year was more than 35,500, a level last seen in January 2021, while the number of daily cases at the end of last week was close to 180,000.
But there was better news on the supply issues which dogged the industry throughout last year as the number of firms reporting problems fell from 47% in November to 34% last month.
The figure is down markedly from the 63% who were saying the same thing in September and significantly below the 77% peak recorded in June.
Residential construction was the only category to gain momentum in December, with the index increasing from 54.7 in November to 55.3.
Commercial fell nearly three points to 53.6 while civil engineering activity went into reverse with a score of 49.1 which was down from 53.9 in November, ending a nine month period of expansion.