Turkish baths in Carlisle, Warwickshire church and London's Liverpool Street Station feature on 2023 risk list
Campaign group the Victorian Society has identified its 10 most at-risk buildings in the UK, with London's Liverpool Street Station the most high-profile – and arguably the best-maintained – of them all.
The list also features a Turkish baths in Carlisle, an Italianate country house in Devon, a Warwickshire church, a pub in North Tyneside and a sewage works in Norwich. All entries are listed at grade II or above.
While redevelopment under the designs of Herzog & de Meuron is the principal threat to Liverpool Street Station and the adjoining grade II* Great Eastern Hotel, the lack of plans for future uses – or insufficient funds to pay for proposed work – is a recurring theme in most other cases.
Victorian Society president Griff Rhys Jones said the 2023 list contained fascinating buildings that demonstrated how inventive the Victorians and Edwardians were and the "huge part" pioneers of the era played in the nation's development.
"Sewage works are in the news every day. Water too. Here's a water tower," he said. "Poor relief is still a national concern. We have a poor law guardians office. Schools have never been more important. Here's a school.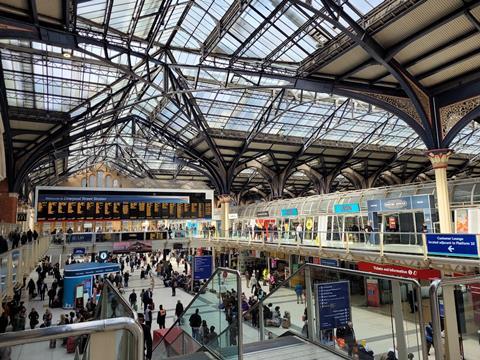 "The Victorians laid the foundations for our needs in life across the country, and they have left useful structures behind as testament to that story.
"The standard of design and construction is high. Are we going to leave so many decaying and at risk when it is surely far greener to recycle them? We must refurbish and retrofit attractive buildings within our communities for our own sake."
Society director Joe O'Donnell said that a desperate need for responsible ownership was a "common factor" with most buildings on the 2023 list.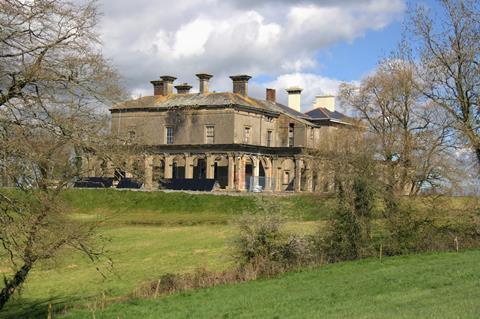 "Despite all these buildings being grade II listed they have been neglected for years," he said. "Regular, appropriate, maintenance is vital for older buildings. The owners of the buildings on our list should be responsible stewards of these nationally significant buildings.
"If they can't – or won't – be that, they should sell them so someone else can try and secure their futures before it is too late."
The at-risk list is based on public nominations from across England and Wales. A requirement for nomination is that they are dated between 1837 and 1914.
Top 10 Endangered Buildings 2023 (in no particular order)
St Andrew's Church, Temple Grafton, Warwickshire. Architect: Frederick Preedy, 1875, grade II
Office for the Board of Guardians of Walsall Poor Law Union, Walsall. Architect: Henry E. Lavender, 1898-1900, grade II
Blackborough House, Kentisbeare, Devon. Architect: James Thomas Knowles (senior), 1838, grade II
Rockwell Green Water Tower, Somerset. Architect: Edward Pritchard, 1885, grade II
Trowse Sewage Pumping Station, Norwich. Architect: Alfred Morant, 1869 and 1909, grade II
The Coach and Horses Hotel, Wallsend. Watson for W.B. Reed & Co, 1907, grade II
Carlisle Victorian and Turkish Baths. County Surveyor: WC Marks, 1884 and 1909, grade II
The Constitutional Club, Lincoln. Architect: William Watkins, 1895, grade II
Soldiers' Point House, Holyhead, Anglesey. Designer-Builder Charles Rigby,1849, grade II
Liverpool Street Station and the former Great Eastern Hotel. Architects: Edward Wilson, Nick Derbyshire, British Rail Architects' Department. Charles Barry Junior and Charles Edward Barry, extended 1901 Colonel RW Edis and Maples, 2000 alterations by Manser Associates and Conran Design. Station: Grade II, Hotel: Grade II*