Senior civil servant says unrealistic prices for jobs will be thrown out
Contractors will be asked to explain themselves if they submit unrealistically low bids for public-sector contracts, according to a senior official at the business department.
Fergus Harradence, deputy director for infrastructure and construction at the Department for Business, Energy, and Industrial Strategy (BEIS), said any bids which appear unrealistically low will be rejected unless the bidder comes up with a plausible reason.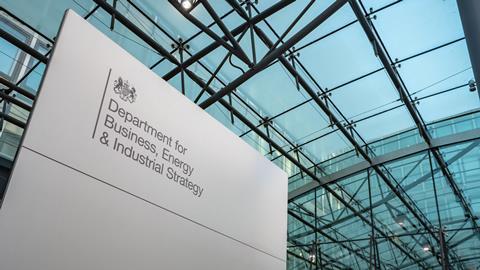 He said unrealistic bidding meant the government did not get the quality projects it wants and that spending time at the start of the process to get the desgn right paid off down the track.
Harradence said: "We need to get away from a situation where people are only able to make a profit by putting pressure on their supply chains… that is what led to Carillion.
"We need the industry to behave responsibly and embed the rigorous comprehensive approach to quality that has been so successful in manufacturing."
Harradence also said lowball bids lead to poor payment practices and unfair contract conditions that pass too much risk down the supply chain.
We need to spend more time and money at the start of the process to get the design right

Fergus Harradence, BEIS
He confirmed that as part of the implementation of the Construction Playbook firms who underbid would face a detailed interrogation.
Harradence told a webinar hosted by the Building Engineering Services Association: "If they have a good explanation that's fine but it is better for projects to appear to cost more – than us having to go cap in hand to the Treasury for more money further down the line.
"We need to spend more time and money at the start of the process to get the design right. That will give clients greater reassurance that they will get the quality asset they need – and BIM can support that by giving a realistic production schedule and more transparency."
Harradence also spoke about the government's push for the use of modern methods of construction, saying that as much as £35bn of the £50bn worth of projects currently in the central government pipeline could be built using offsite.