Today's honours by the Duchess of Cornwall for Manchester follow Prince William's opening of Birmingham yesterday
Two more Nightingale hospitals designed by BDP to help handle the coronavirus crisis have opened.
They are in Birmingham (pictured above and in a video below) and Manchester (pictured below), with facilities in other cities including Bristol right behind them.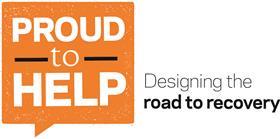 Manchester was opened today by the Duchess of Cornwall, while the new hospital at Birmingham's National Exhibition Centre was officially opened by the Duke of Cambridge and health secretary Matt Hancock via a video link yesterday. It will initially provide 800 patient beds equipped with ventilators.
Principal contractor Interserve built the first phase of the NEC hospital on behalf of the NHS and the University Hospitals Birmingham NHS Foundation Trust. It is continuing work to increase capacity up to 4,000 beds.
More than 450 people including 60 Gurkhas from the British Army worked more than 86,000 construction hours on the project.
Video of the construction of NHS Nightingale Birmingham
In Manchester, BDP's architects and engineers designed the conversion of the grade-II listed G-Mex centre which was built by the IHP joint venture between Vinci and Sir Robert McAlpine in less than two weeks. They worked alongside NHS staff, the army, Mott MacDonald and M&E contractor NG Bailey to complete the 750-bed hospital. Up to 1,000 people have worked on the project, 24 hours a day.
The hospital has been functioning since Monday – just 17 days after the firms were asked to start working on the project on March 28.
BDP architect principal Ged Couser said: "Delivering emergency hospital facilities in conference and exhibition centres is unprecedented, so we have been drawing on our previous experience of designing large-scale healthcare facilities in hospitals like Alder Hey Children's Hospital, Liverpool.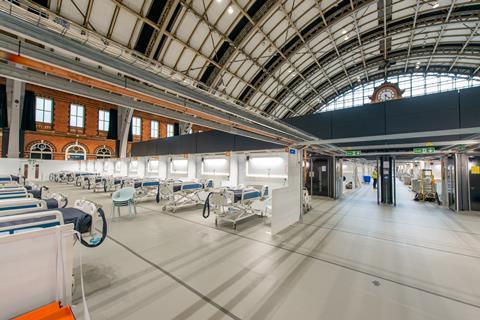 "The biggest challenge on the project has been responding to an evolving brief while delivering the services at the same time, and all within two weeks, from the very start to the project handover.
"The scale of the task has been absolutely unprecedented, and it has taken an incredible collaborative team effort between the client, the design team, the contractor and the army."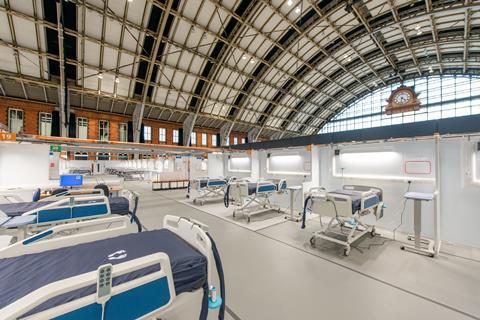 BDP is believed to be working on six Nightingales - the very first at London's ExCeL which opened before Easter and during which BDP's lead engineer James Hepburn fell ill with suspected coronavirus, plus Birmingham, Manchester, Bristol, Harrogate and Cardiff.
Nightingales by other practices are at various stages of procurement and completion in cities such as Glasgow, Belfast, Sunderland and Exeter. Aside from London, which was a direct commission and something of an experiment, they are being procured through the NHS's P22 framework.
In Bristol, BDP is working with Kier to convert the UWE Bristol Exhibition and Conference Centre into an NHS Nightingale Hospital with an initial 300 beds but potential capacity for 1,000. It is set to open by the end of the month.
BDP principal Nick Fairham, whose Bristol-based team is working closely with consultants, specialists and contractors from other organisations, describes it as, "A high pressure, fast-paced environment where everyone is working collaboratively to deliver this vital facility".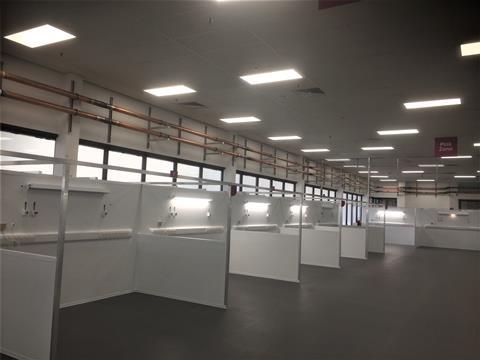 He added: "The team has to think differently and challenge industry norms to ensure the new Nightingale Hospital opens on time with the facilities needed to support patients and staff.
"We are working closely with clinicians to ensure that every bed can be fitted with all the equipment required to treat covid-19 patients and be cared for by dedicated staff in full PPE equipment. However, it is the scale, timeframe and purpose of this emergency facility that distinguishes it from any previous healthcare projects."
NHS Manchester Nightingale facts
1,000 people on site
Flooring = 14,500m2

Enough to cover Wembley twice

Walls (Hoardfast) = 3,400km

Laid end to end would reach the top of the Burj Khalifa 4 time

Data cable = 104,608m (65 miles)

Manchester to Liverpool and back

Data points = 1520
Completed in 13 days