Reshuffle blamed for three-week delay
A decision on the fate of Foster & Partners' controversial Tulip tower has been pushed back by three weeks, according to the City of London's website.
A decision had been due to be made by former communities secretary Robert Jenrick by this Thursday but this has now been pushed back to "on or before October 14".
A planning inspector's report on the 305m tall visitor attraction earmarked for a site in the City of London's eastern cluster of skyscrapers was handed to Jenrick on 23 June.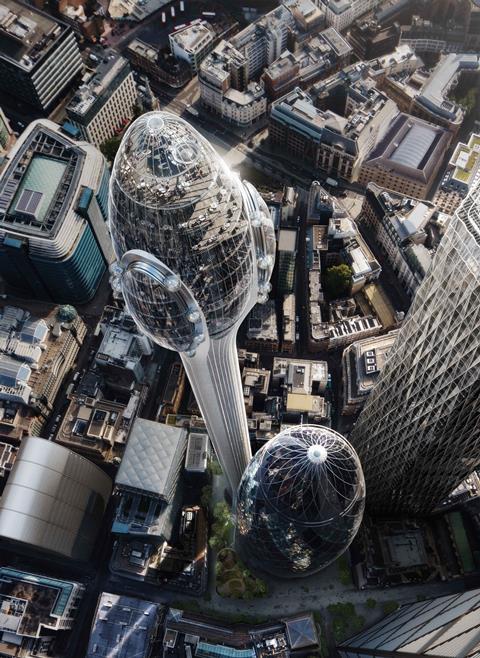 But last week Jenrick was sacked and replaced by Michael Gove who has been given the extra time to come up with an answer.
The tower, which will consist of a 12-storey glass viewing 'pod' perched on top of a slender concrete shaft, was approved by the City of London Corporation in April 2019.
The proposals suffered a setback after Sadiq Khan overruled the City on the grounds that the height of the tower violated the City's own planning policy for the cluster of towers where it would be built, which includes RSHP's Cheesegrater and Fosters' Gherkin.
An appeal was then launched by the scheme's developer, Bury Street Properties, which also owns the Gherkin.
During the public inquiry, which ran from November to December last year, lawyers for the London mayor urged Jenrick to reject the tower because visiting school and community groups would not be given free access to key parts of the attraction.
But Bury Street Properties said a green light for the scheme would give the City a post-covid confidence boost.