Council says it wants to create a 'uniquely Mancunian' space in the neglected square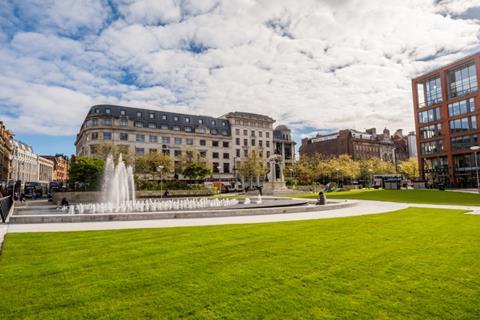 Six teams have until autumn to work up bids for a £25m scheme to overhaul Piccadilly Gardens in Manchester.
In all, 10 teams entered the competition for the city council with the remaining six now set to develop detailed concept designs setting out their ideas.
The 10-acre site covered by the competition also includes Mosley Street, Parker Street, the section of Portland Street which runs alongside Piccadilly Gardens and the section of Piccadilly which borders the Gardens.
The design brief envisages that "Piccadilly will be a special place with a strong sense of identity, welcoming and uniquely Mancunian and allowing for the flexible hosting of events: A place for all, incorporating space where children can play, and one that is fully accessible."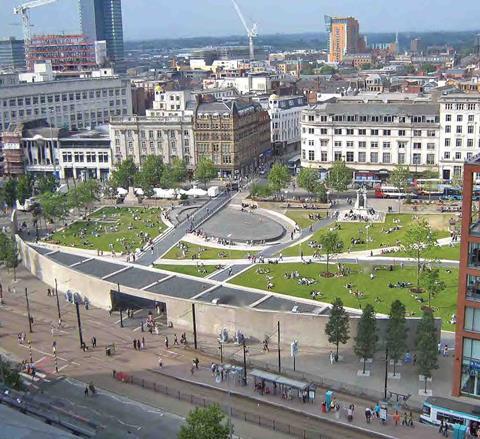 The design will need to retain the existing listed monuments and statues, and tramlines and infrastructure as well as an existing pavilion.
A winner is due to be named next year.
In a prior information notice for the competition published last summer, the council said that it was important to the people of Manchester to have a green space in the city centre.
But it added that any planting would need to allow the space to stay flexible to accommodate the tens of thousands of people who walk through the square each day.
A spokesperson for the council said that proposals to turn Tadao Ando's concrete pavilion into a green wall was a "popular option" with local people.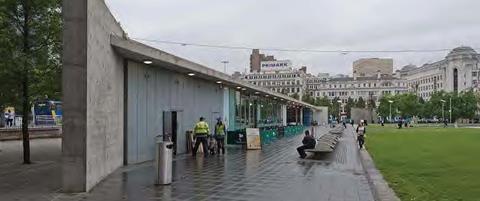 The controversial one-storey pavilion, the Japanese architect's only UK building, was built in the gardens in 2002 as part of a redevelopment following the 1996 IRA bombing of the city centre.
Proposals by architect Urban Edge and landscape practice LDA to demolish the pavilion and replace it with a two-storey restaurant building in 2017 were scrapped after Legal & General, the pavilion's owner, said they were unviable.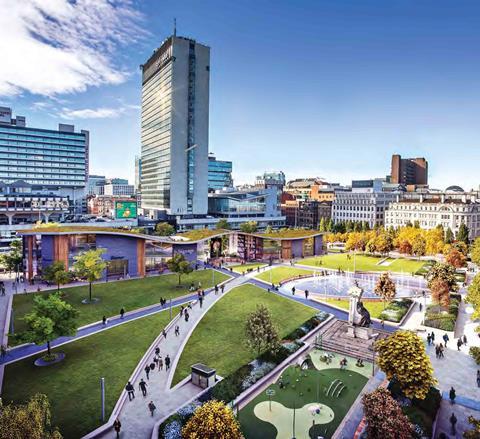 But a free-standing concrete wall which is part of the pavilion but owned by the council has already been demolished.
The council has previously said it wanted to create a space that people are talking about "for all the right reasons".
The reputation of the area has deteriorated in recent years with it becoming notorious for drug abuse, rough sleeping and crime.
Shortlisted bidders
Fira Landscape Ltd
LDA Design
Ove Arup and Partners
PLANit-IE Ltd
Studio Egret West Ltd
West 8