Grade II-listed building to be turned into office space, while Glagow architect wins approval to repurpose Edinburgh Debenhams store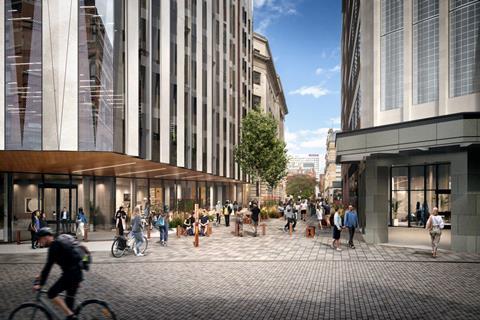 Sheppard Robson has been given the go-ahead to convert the House of Fraser building on Deansgate in Manchester into 546,000 sq ft of offices.
The scheme, which is being developed by Anglo-South African firm Investec, is to convert and extend the grade II-listed Kendal Milne building in the city's centre.
The property, which currently houses department store House of Fraser, will be repurposed into 250,000 sq ft of offices, and 100,000 sq ft of retail on the ground floor and basement levels.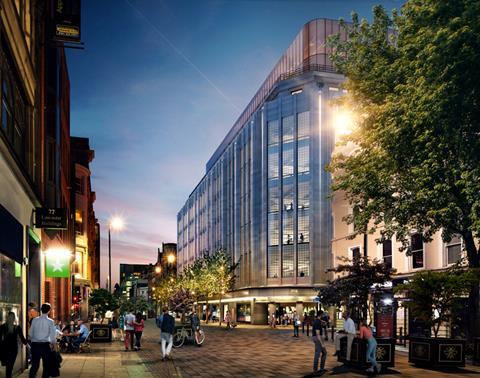 The project will also involve demolishing the adjoining Fraser Building and replacing it with a 14-storey office block that will be made up of 310,000 sq ft of commercial space and 54,000 sq ft of retail and leisure.
Tony O'Brien, project partner at Sheppard Robson, said: "Both buildings will be inviting, inspiring, inclusive, collaborative and increase utilisation, ultimately future-proofing the buildings.
"The design of the retail units could merge with the reception areas in both buildings, enhancing the arrival experience and creating a vibrant multifunctional space with greater shared amenities for building users, visitors and the public alike."
New public realm is at the centre of the scheme, with pedestrian spaces to Smithy Lane and Southgate, linking Spinningfields to the Cathedral Quarter, via Parsonage Gardens.
The main office entrances to both buildings at the Southgate and King Street West junction create a new juncture, containing retail and leisure units at ground level.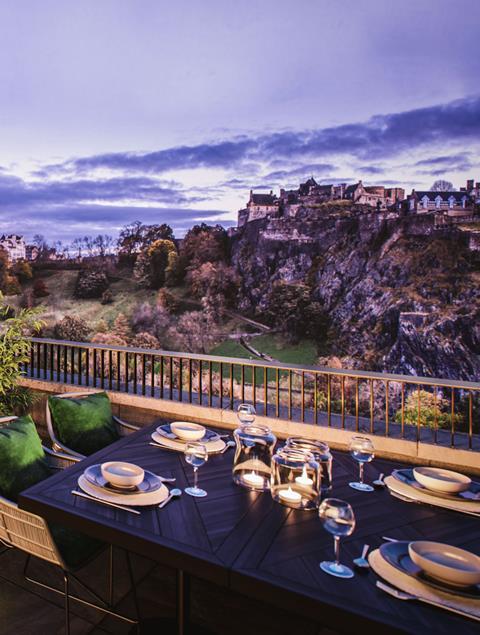 Meanwhile, proposals for the £50m regeneration of the former Debenhams store on Princes Street, Edinburgh, have also been approved.
The proposals, which repurpose 108,000 sq ft of vacant retail space, have been brought forward by Legal & General.
The scheme's has been designed by Glasgow-based architect ICA, while Gardiner & Theobald is project manager, Montagu Evans is the planning consultant and the townscape and heritage advisor is Turley.
Construction work is expected to begin in 2022 with the new boutique hotel scheduled to open in 2024.
The redevelopment, spanning three separate listed properties at 109 to 112 Princes Street, creates a new hospitality hub and boutique hotel on the famous street.
Plans include a 207-room hotel and publicly accessible restaurant, lounge, spa and rooftop bar.
The proposals will also create a new pedestrian link between Princes Street and Rose Street and new shopping, dining, hospitality, leisure and public event space.
The rooftop bar will look directly on to Princes Street Gardens and Edinburgh Castle.