Architect teamed up with French practice Bourbouze & Graindorge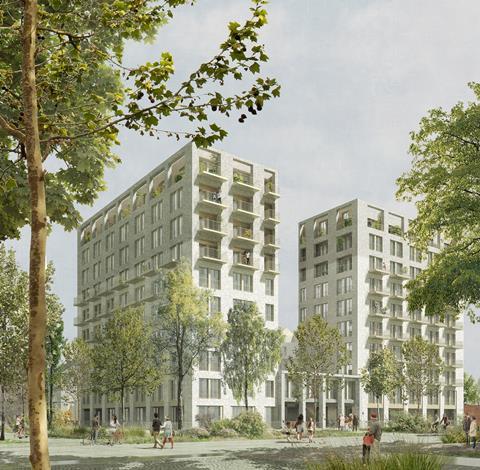 Sergison Bates architects has won an international competition for a €24m mixed-use redevelopment of a former convent in south-central Paris.
The Saint-Vincent-de-Paul complex in the 14th arrondissement was more recently a hospital and much of the historic fabric and the secluded walled garden in which it sits will be retained.
Sergison Bates, which is working on a number of regeneration projects in Europe including the Brussels Pompidou, won the project with Nantes-based architects Bourbouze & Graindorge.
The shortlist included:
François Brugel + atelier Rita
Joly-Loiret + Dumont-Legrand
Hart-Berteloot + DVVT (De Vylder Vink Taillieu)
The proposal aims to transform the secluded 3.4ha site into a tranquil green neighbourhood fully integrated into the city.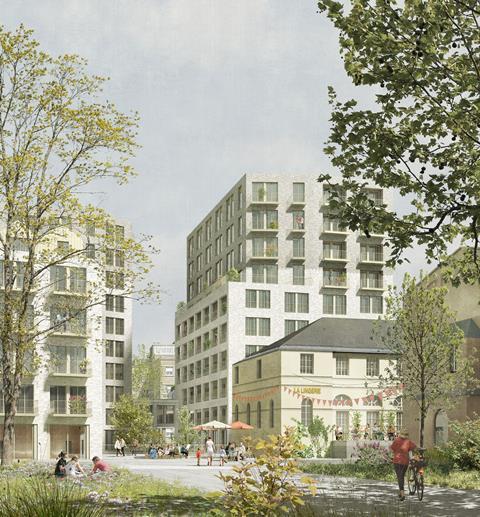 The more obsolete structures will be demolished and rebuilt, but approximately 60% of the overall floor area of 60,875sq m will be achieved by the reuse of existing buildings. The 1934 Pinard building will be converted into an educational complex with a crèche, school and sports facilities.
Housing will account for two-thirds of the programme, while 7,500sq m will be given over to businesses and production activities, including social enterprises.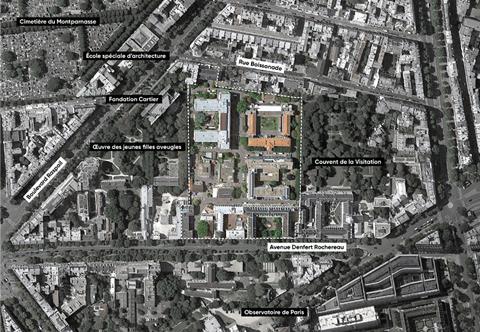 Public space plays a crucial role in the project, which is organised around the two original orthogonal routes that crossed the former hospital intersecting at the centre of the site.
The project is permeable at ground level, with the main north-south circulation axis allowing pedestrians to walk from Avenue Denfert-Rochereau to the north of the site via generous porticoes and loggias, while a secondary route connects the central courtyard to the old laundry building and the perimeter pathway.
Consultation will begin in January, with work due to start on site in autumn 2021.